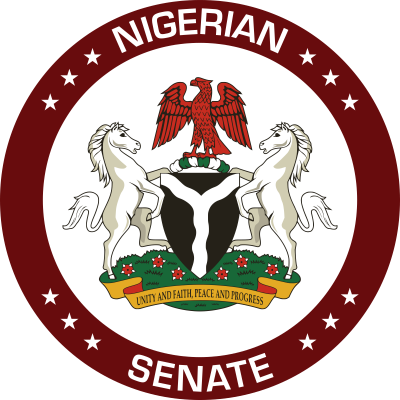 …Police Reform, NHIA Bills Too
By Tordue Salem, Abuja
The Senate yesterday, passed a re-drafted version of the Independent National Electoral Commission (INEC) Act 2010 (Amendment) Bill, 2019, the Petroleum Industry Governance) Bill, 2019, and five other Bills to which President Muhammadu Buhari earlier declined assent.
Besides, the Senate passed for the president's assent, the Police Reform Bill, which is expected to reform the operations and effectiveness of the Nigerian Police in the performance of its law enforcement duties, in addition to the National Health Insurance Act (Repeal and Re-enactment) Bill.
Other redrafted Bills passed today are: The National Institute for Hospitality and Tourism Bill, 2019; the National Research and Innovation Council Bill, 2019; the Stamp Duties Act (Amendment) Bill, 2019; the National Agricultural Seed Council Bill, 2019; and the Agricultural Credit Guarantee Scheme Fund (Amendment) Bill, 2019.
It will be recalled, that the President had earlier, declined assent to the Bills, after which the Senate set-up a 7-member technical committee headed by Senator David Umaru, chairman of the Senate Committee on Judiciary and Legal Matters to look into the Constitutional and legal implications of withholding of assent to the Bills by the President and to make appropriate recommendations on the way forward. The Committee reviewed 6 constitutional amendment Bills and 11 private member Bills.
In its 34-page report, the Committee recommended that the Senate should re-consider and pass again 11 Bills, including the five Constitutional Amendment Bills; it should override the President's veto on a Constitutional Amendment Bill, and the Industrial Development (Income Tax Relief) Amendment Bill, 2018; and that the Senate should entirely withdraw four other Bills.
At its unusually extended plenary today, the Senate, voting on a Motion moved by the Senate Leader, Senator Ahmed Lawan, in which he noted that the technical committee worked on President Buhari's observations and re-drafted the affected clauses, thereby addressing the rationale for withholding of the presidential assent. The Senate, then unanimously, passed the seven re-drafted Bills at the Committee of the whole, Chaired by the Senate President, Dr. Abubakar Bukola Saraki.
Also, in fulfilment of its promise to address the issues affecting the performance of the Nigeria Police in effectively serving the Nigerian public, the Senate today considered and passed the Report of its Committee on Police Affairs and passed the Police Reform Bill.
Speaking on the passage of the Police Reform Bill, Saraki stated that the Reform Bill would go a long way to show the responsiveness of the 8th Senate.
"This Bill will go a long way to show that we are a listening Parliament and a listening Senate. There is nothing better we can do in honour of those who have lost their lives along the way due to the fact that our laws at that time were not in line," Saraki said.
The passed Bills, will now be sent to the House of Representatives for concurrence before it is re-transmitted to the President for his assent.