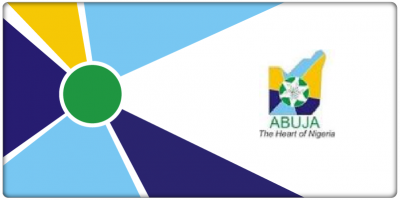 By Stanley Onyekwere
In a bid to mitigate Violence Against Women and Girls (VAWG), the Gender Department of the FCT Social Development Secretariat (SDS) in collaboration with SpotLight Initiative, an NGO with a mandate to eliminate VAWG, organised a 3-Day Training/Workshop for relevant stakeholders in FCT, with the aim of facilitating implementation of a State Action Plan to stem the menace.
Also, stakeholders at the workshop held in Abuja were drilled on providing critical support and timely responses to victims and survivals of VAWG in the Territory.
Declaring the workshop open, Director, FCT Gender Department, DR. Agnes Utah Harts, noted that the initiative was apt, as it would boost the capacity of stakeholders to ensure the attainment of set objectives.
The Director, who was represented by Deputy Director, Child, Mr. Kumsah Wuyep, charged stakeholders to fashion out a comprehensive framework that will pave way for the implementation of the State Action Plan that is acceptable to all.
Also speaking, the Director of Social Welfare Department, Dr. Mrs. Felicia Nwogu, who tasked participants to work in harmony, so as to achieve the goals of the workshop judging from the arrays of those in attendance.
However, one of the Facilitators of the workshop, Mr. Kolawole Olatosimi from CYPF, observed that the issue of gender is societal, hence deeper than the mere fact that one is male and another female because we live in a patriarchial society.
He added that women are deemed largely to be the problem and even laws are made to favour men thereby neglecting or putting less importannce on women in the Nigerian society.
In designing the State Action Plan on ending VAWG, Kola, said consideration should be deployed to several other factors that seem to make some aspects of it's implementation difficult and thus interrogate some of factors such as religion, culture, customs and traditions of the people.
He also cited some relevant sections of the Nigerian Constitution, where discriminatingaws impugn and work against the VAPP Act, noting that those aspects shouldn't be lost to mention in drafting the implementation plan.
According to him, for a good State Action plan on VAWG in the FCT therefore, it must have a human rights based approach, state the different forms of violence against women, understandthe root cause, prevalence and impact of VAWG, violence against women must be seen as a form of sex discrimination.
Kola stressed that the elimination of Gender Based Violence and VAWG are the responsibilities of all relevant Agencies and critical stakeholders to take up headlong.
Not left out, the Desk Officer, FCT Sexual and Gender Based Violence Response Team SGBV-RT, Mrs Jacinta Ike asserted that the essence of the training and workshop was to develop a referral pathway with contributions from critical stakeholders.
She listed the stakeholders to include: FCT-SDS, FCT HHSS, FCT Legal and Education Secretariat, FCT Magistrate (bench), NOA, NAPTIP, Legal Aid Council, the Police, Hospital Mgt. Board, NPHB, the Media, Civil Defence, NGO's, CSO's, FBO's, Traditional institution, Voluntary Organizations etc, to help improve quality and timelines of services.