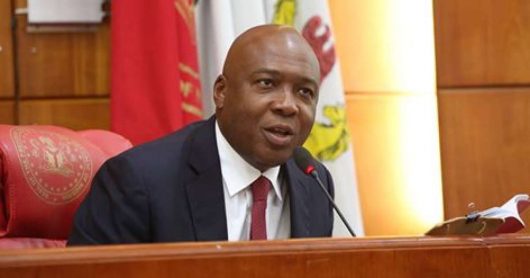 From Mohammed ibrahim, Kaduna
Chief of Staff to Senate President, Dr Hakeem Baba Ahmed yesterday withdrew his membership from All Progressives Congress APC. The APC chieftain in Kaduna told journalist that a formal letter has already been sent to his ward chairman.
Addressing newsmen in Kaduna, Dr Hakeem said his decision has nothing to do with his boss Bukola Saraki. He also explained that he took the decision after due consultation with members of APC Akida faction in the state.
Dr. Hakeem also said part of his reasons to dump APC was because the party did not perform well in the country.
"This is to inform the public of my resignation from the All Progressives Congress (APC). I have sent a formal letter to this effect to Chairman of my Ward.
"This has been a very difficult decision, to leave a party I helped form and made my humble contributions to put in power.
"After three years, however, I need to say that the APC has grossly under-performed, and has forfeited any claim to my loyalty and continued membership.
"I do not believe, in all conscience, that it should be trusted and encouraged to continue to govern our great country beyond 2019.
"I am not leaving to join another party. This is my decision; and mine alone. It has nothing to do with the President of the Senate, Dr. Abubakar Bukola Sarki. It is a decision taken after due consultations with the Akida Group, a group that has predated my appointment as Chief of Staff to the President of the Senate," he said.
Dr. Hakeem said he will remain active in politics, as this is the main avenue for salvaging the nation from rising insecurity, poverty and bitter divisions.
It could be recalled that Dr. Hakeem served as chairman of CPC and APC in Kaduna State.