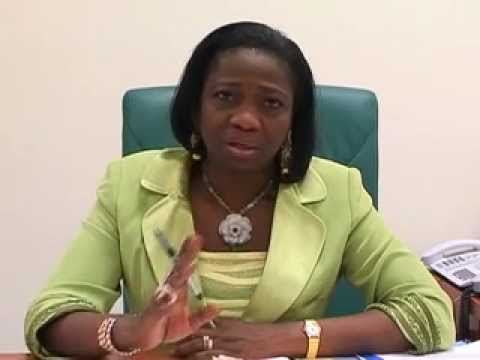 The Sudanese government, over the weekend, said police had arrested the suspected killer of a Nigerian diplomat in the Sudanese capital last Thursday. Habibu Almon, a passport officer in the Nigerian embassy in Khartoum, was murdered in his official residence in an evening attack. He was stabbed by his assailant, the police said. By Sunday, the Sudanese foreign ministry announced in a statement that the brain behind Habibu's killing was a "foreign woman". No further detail was given. Nigeria's foreign affairs minister Geoffrey Onyema confirmed the same day that the arrest had been communicated to Abuja.
Earlier reports said the killer took nothing from the house. However, the foreign ministry statement said the suspect was in possession of her victim's cell phone and other personal items when she was arrested. Habibu was the first Nigerian diplomat killed in Sudan, considered one of the unsafe nations in the world for anybody to live. Given this fact, it is a shock that the Nigerian government did not insist on tighter security for its embassy staff in Sudan. After Habibu's murder, all our foreign minister could say was that the Nigerian government was "cooperating" with the Sudanese authorities in the investigation into the killing."
This bland statement did not indicate the seriousness of the matter. We expected the Nigerian government to, after its initial condemnation of the killing, recall our envoy in Khartoum for consultation and summon his Sudanese opposite in Abuja to explain what exactly happened, followed by a strong call on Khartoum to find Habibu's killer(s) and bring them to justice. This is what any serious government would do. We are truly, terribly disappointed by this lackadaisical handling of Habibu's murder. What message are we sending out to the world? That our diplomats are on their own?
Unlike the foreign ministry's lukewarmness, however, there is cheering news from another section of the Nigerian government. President Muhammadu Buhari's Special Assistant on Foreign Affairs and the Diaspora, Mrs. . Abike Dabiri-Erewa, the other day. told the British government that Nigeria strongly abhorred frequent killing of Nigerians in the United Kingdom.
She said of the 50 blacks, mostly youths officially reported as killed in London, the British capital, in the first quarter of 2018 alone, 6 were Nigerians,. There were others that went unreported, she said. "This is worrisome and disturbing". Mrs. Dabiri-Erewa followed up with a robust letter to the British High Commissioner in Nigeria, demanding justice. By her action, she let the world know that Nigerians are not dispensable. Let the foreign ministry people learn from this woman's unalloyed patriotism and nationalistic zeal.