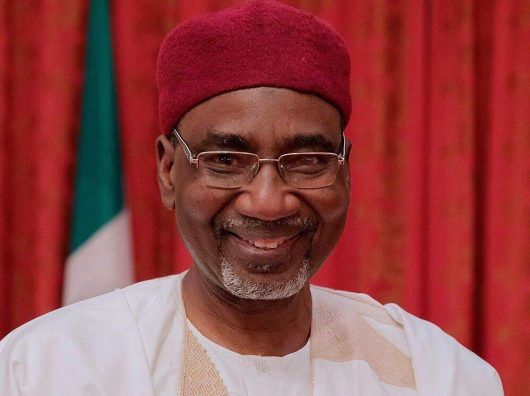 By Vivian Okejeme Abuja
The sacked acting Director General of the National Intelligence Agency, Ambassador Mohammed Duada, will October 12, knows fate, in a suit challenging his dismissal from office.
Dauda had approached the National Industrial Court in Abuja, praying the court to reinstate him.
The suit marked NICN/ABJ/136/2018, filed through his counsel, Kanu Agabi SAN, mentioned the Director General, NIA and the NIA as first and second defendants respectively.
Responding to the suit, the defendants, through thier counsel, Wale Adesokan SAN, filed a preliminary objection challenging the suit.
When the matter came up yesterday for hearing, Justice Olufunke Yemi Anuwee, heard both the objections of the defendants and the substantive suit.
Arguing their motion, Adesokan submitted that the NIA boss did not follow the condition precedent before filing his suit, adding that the claimant did not exhaust all the internal provisions for settlement of dispute.
Further in their argument, they maintained that the NIA is an organisation with a Principal, which is President Muhammadu Buhari and that not joining the President in the suit rendered the suit incompetent.
He, however, prayed the court to strike out the suit for lacking in merit.
Responding to the objection, counsel to Dauda, Peter Erivwode from Kanu Agabi SAN chambers argued that there was not specific time fixed by the law in which internal resolutions be sought.
He added that the claimant had approached the court so as not to be caught by the three months provision in which an aggrieved civil servant has to file his case before the court.
On the submission of not joining the President, the claimant submitted that NIA is a creation of statute, and hence it can sue or be sued without joining the President.
He prayed the court to dismiss the objection and decided the substantive suit on its merit.
After listening to the objection, the court proceeded to hear the substantive suit.
The trial Judge adjourned till October 12 for judgement for determination of the suit.