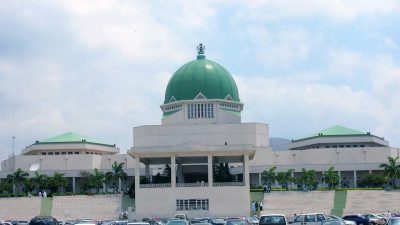 A number of state governments are rushing to pay arrears of salaries and pensions accumulated over the years. The reason? It is not that their financial situations have suddenly improved significantly or that they have had a change of heart, but that the nation is heading into an election year. In next February's elections, the governors of those states expect to either return to power or plant their candidates in the offices they will be vacating.
In Osun, for instance, the governor, Mr. Rauf Aregbesola, who is doing his second and final term, on Sept. 11 2018, released N19.8bn to pay workers and pensioners who had hitherto been owed arrears of salary and pension over a 10-months period. He also directed that workers who had been put on half-pay should henceforth be paid in full. Commissioner for Finance, Bola Oyebamiji, was quoted as having said then that "In line with labour unions' demands and current financial position of the state, the government of Osun State led by Rauf Aregbesola has authorized payment of four (4) months' salary arrears and 2016 leave bonus to its workers. Also, the governor has directed that going-forward, workers in the state should be paid their full salary as and when due to demonstrate his commitment to his earlier promises".
Another state, Kogi, owes its civil servants over six months of salaries arrears. Chairman of Trade Union Congress (TUC), Comrade Ranti Ojo, said there was an outstanding of 40% arrears of five months in 2017 which added up to full two month's salaries. He also said that workers were also being owed salaries for the months of June to September 2018 which adds up to another four months. The government's monthly wage bill is estimated at N2.7 billion. Commissioner for Finance, Alhaji Idris Asiru, reacting, said "efforts are on to block all leakages and reduce cost of governance in order to be able clear arrears owed workers". This move is viewed as intended to pacify the workers ahead of the 2019 elections.
In Nasarawa state, civil servants are being owed three months' salary arrears. The state government is said to have promised to settle all outstanding arrears of civil servants before next year's polls. Recently it called a meeting over arrears of secondary school teachers under the aegis of Academic Staff Union of Secondary Schools (ASUSS). And in the south-south state of Bayelsa, the government is said to have promised to use N8 billion from the N24.16 billion received from Paris Club refunds to pay a backlog of salary and pension arrears of civil servants and retirees. Mr. Daniel Iworiso-Markson, Commissioner for Information and Orientation, who spoke recently on the issue, said the governor, Henry Seriake Dickson, had directed "immediate payment" of arrears for two out of the outstanding three months to workers and four out of seven months' pension arrears.
Only on Monday, Nov. 12, Yobe's governor, Ibrahim Gaidam, approved N252.9 million for payment of gratuity to 141 civil servants who retired or died between January and March, this year. Mr. Abdullahi Bego, Director-General, Media Affairs, announced the governor's approval. He said the payments included five-year pension to the next-of-kin of the dead. He added that a gratuity verification committee was already working on payments due to civil servants who retired or died between April and August 2018.
Gaidam had earlier said the government was in "a healthy financial position" with over N40 billion in its accounts. He said besides the N15.5 billion Paris Club refund it received from the federal government, N19 billion is in state account and N6.4 billion in local government joint account and assured that his administration would leave no liability for his successor in 2019.
Ordinarily, we would applaud these gestures coming from the states. Months and years of workers and pensioners waiting in agony for their entitlements now have a supposedly happy ending. However, we refrain from giving kudos because we fail to see any streak of altruism in those gestures. Instead, what we see is insincerity, make-belief and hoodwinking. What we see is an attempt to bribe Nigerians with their own money to secure their votes. This is immorality in the most brazen form. We implore the workers and pensioners trapped in this blackmail to take their money and vote according their consciences, not because some governor has done them a good turn.