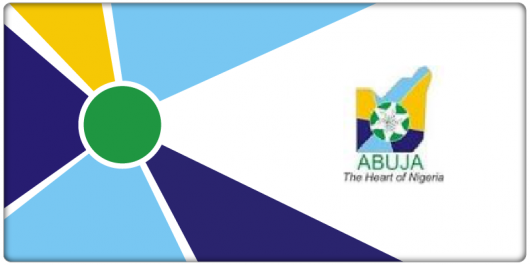 By Stanley Onyekwere
Residents of Ruga settlement, in Abuja Municipal Area Council(AMAC) are facing mortal danger from an unknown ailment with inexplicable signs of blindness that struck the area, since three months ago.
It was gathered that the squatter settlement, just two kilometres away from the Abuja popular City gate, is home to about 3,000 people, mostly of the Hausa, Fulani, Tiv and Gwandara natives.
Checks revealed that after the community was attacked with the unidentified illness, no fewer than 60 persons, both children and adults have been affected.
Speaking to Journalists on a visit to the area, Chief Dauda Dogo, the District Head of Karamajiji, who explained that the squatter community is under his jurisdiction, opined that the strange ailment had created untold fears among the residents.
Dogo therefore appealed for serious intervention in the provision of portable water and healthcare facilities.
The traditional ruler however appreciated the intervention of government through the FCT Health and Human Services Secretariat to the area.
Reacting to the development, the Acting Secretary of FCT Health and Human Services Secretariat, Dr. Aminu Mohammed Mai, said while the Secretariat had taken an emergency medical mission to the area when the illness was first reported, it was compelled to do a follow up to ensure that the situation was completely controlled.
Mai, who said that the initial diagnosis of about 20 persons carried out in the community showed some allergies, suspected to have been borne out of untidy environment. He noted the community's lack of healthcare facilities, is because the area is an unplanned squatter settlement.
He said, " When they visited in August, they had about 20 cases. Up till now we have not been able to establish the cause of the allergy. And the issue of water supply in the community is a major consideration.
"The area is a squatter settlement. There are no facilities in the place. It has a makeshift settlement and their major source of water supply is the pond, which both human and animals use, although there is a commercial borehole.
"As at last intervention, the public health department has provided some interventions, such as eye drops, and others", he said.
Similarly, Director Public Health Department of FCT, Dr. Humphrey Okoroukwu stated that the initial interventions carried out in the community by his office in collaboration with the World Health Organization (WHO) and some Non-Governmental Organization had brought reliefs to the residents.
Okoroukwu also said that apart from the eye drops and other medication that were distributed to the affected persons, FCT administration had given directives that more surveillance be carried out in the area to ensure that human lives were not lost to the out break of the strange illness.