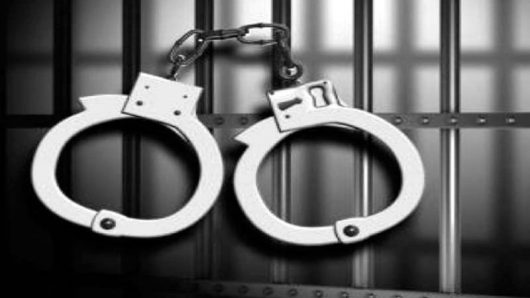 From Yakubu Mustapha, Minna
At least 10 persons were arraigned by the Chief Magistrate Court 1 Minna for allegedly conspiring to exhume a corpse from burial ground and cut off the head for ritual purpose.
The suspects were arraigned on four count charge of criminal conspiracy, failure to give information to public servant, possession of human head and committing trespass on place of burial, contrary to sections 97[2], 138.213 and 219 of the penal code law.
The First Information Report (FIR) on the case obtained yesterday in Minna, Salihu Mohammed, Nma Alhassan and Kolo Alhaji Isah, allegedly trespassed into Mangorota, Muslim burial ground in Lemu at Gbako local government area of the state on 18thJune, 2018.
The gang alleged to have thereafter exhumed the corpse of one late Hajiya Aisha Tetengi cut the head with the intent of using the eyes for ritual purpose, leaving the trunk behind.
The report said one Alhaji Abdullahi Abdulateef of Bama area had reported to the police at the Area Command office, Bida that both Salihu Mohammed and Nma Alhassan of Mongorota village phoned him and offered to sell human head.
Apparently, the police swung into action and that during investigation, Yahaya Idris and Mohammadu Buhari approached Mohammed Jiya in the house of Alhjai Adamu Abubakar requesting for human eyes for ritual purpose.
Consequently, Adamu Abubakar however contacted one Mohammadu Alfa who also informed Abdulkadir Malam Isah Masaga who also reached out to Mohmmed Baba Anfani who later linked up with Salihu Mohammed and Nma Alhassan and Kolo Alhaji Isah.
According to the report Salihu Mohammed, Nma Alhassan and Kolo Alhaji Isah took the severe head to Malam Mohammadu Alfa from where it was allegedly recovered by the police.
"During police investigation, it was revealed that you all conspired amongst yourselves, deliberately refused to give information to the police as to the commission of the offence and you all confessed to the commission of the crime," the report stated.
The Chief Magisterate Alhaji Muhammad Gimba Gaba reads the charges to the accused persons who pleaded not guilty to all the four count charges against them.
The Presiding Magistrate then ordered that the accused person be reminded in prison custody and adjourned the sitting to 12th July for hearing on bail application by the counsel.