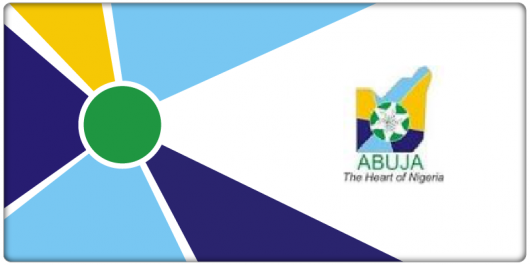 By Richard Mabel
Duste Alhaji and Kubwa settlements are well known Abuja neighborhoods, situated in close proximity to Gwarinpa Estate, adjudged to be the largest housing estate in Nigeria. And they are known to be one of the most affordable places to live in the nation's capital city.
In particular, Kubwa is gradually becoming one of fast growing satellite towns in Nigeria . With lots of shopping malls, ultra modern markets, schools, hospitals, banks and so many other business ventures, which has made these places continue to grow daily.
For leisure and fun, these fast growing towns can boast of so many hotels, bars and joints, clubs, lounges, gardens, parks and various other recreational centers.
Unsurprisingly, Dutse Alhaji and Kubwa have been described as one of the happening areas, when it comes to fun in the entire Bwari Area council of Abuja. With the very popular Sokale garden, H9 suits, Mecks resort inn, and so many others located in Dutse, the Famous Stamford hotel, Soul lounge and suit, Deuces bar and lounge, and Movida stands out in Kubwa.
Fun lovers residing in neighboring areas like Zuba, Dei-dei, Bwari, and Gwarimpa have been attracted to these exciting places to unwind mostly at weekends not because of its fun alone but because they are very pocket friendly.
With the hustle and bustle of life, it is only required for one to go out, have fun and get reprieve from stress and tension. This is not unconnected to the fact that these settlements are very open to relaxation, which makes the nightlife there something of great interest.
On a visit to some of these places during the week, the general manager of H9 suit Mr. Olusegun Adebayo explained that the suit which is just a year old has been very receptive by fun seekers as the bush bar bubbled mostly during the weekends, especially from 4pm to 10pm.
Also, at Sokale garden, a large bar in Dutse, known for variety of roasted fish and chicken operates on daily basis, but it is busiest from 7pm to 12am. And a large crowd of people gathers at the well lit open air bar to eat, drink and dance to the blast of Nigeria dancehall tunes making merry and laughing off their problems.
Furthermore, it wasn't a different ball game in the bubbling Zuma and Empire lounge of Stamford hotel. For one Chinedu, a frequent customer described the lounge as spectacular because of its high level of security and amount of decency because you hardly see provocatively dressed girls hanging around.
He explained that from 6pm, getting space to pack your car is really difficult not because the packing space is too small but due to the large population coming to while away the night. People are also treated by entertaining performance by popular artists, comedians and dancers.
Not much difference was witnessed at the Deuces bar and lounge as a customer Hanzo described Deuces night club as a place that sets itself apart by providing a fantastic environment where you can dance, enjoy good music, have drinks of your choice and while away the night in fun.
Aside these fun packed bars and lounges, the streets are constantly filled with various interesting chops and snacks. From deep fried Pork to the all famous roadside barbecue (suya), Dutse Alhaji and Kubwa are however not lagging behind when it comes to night time fun, even as a whole lot more are being developed for residents and visitors alike thronging the area.