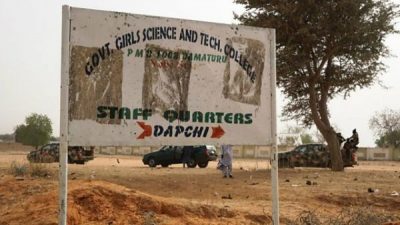 Advocate equal opportunity for women
By Christiana Ekpa
The House of Representatives yesterday reiterated its determination for the immediate rescue of the missing Dapchi and Chibok girls from the hands of the Boko Haram insurgency group.
The lawmakers, in the resolution as part of activities to mark the 2018 International Women's Day, also resolved that women in the campaign and quest for gender mainstreaming and parity in Nigeria should be supported as they play a major role in the advancement of every nation.
The House consequently mandated its committee on Women Affairs and Social Development to ensure compliance.
Adopting a motion sponsored by Mrs. Stella Ngwu at the Thursday's plenary and presided over by the Speaker Yakubu Dogara, the House also expressed readiness to partner with the executive arm to ensure the passage of the Gender and Equal Opportunity bill.
Presenting the motion, Stella argued that there is need for Nigeria to press for progress as the word celebrate the 2018 International Women's Day
He added that the aim for the celebration is to celebrate women's achievements and push for gender equality.
Stella expressed concern over the plight of Women, adding that there is need to provide legal framework for gender parity aimed at ensuring that women are empowered in the country.
She said, "I am saddened that while some of the abducted Chibok girls are still in captivity, another set of school girls in Dapchi were abducted. Nigerian women have also been the worst victim of violent activities of herdsmen, as many have been killed, raped, widowed; as well as lost children and property."
Garba Sidi (Taraba) urged the House to show extra care to women, give them chances and respect their decision in the society.