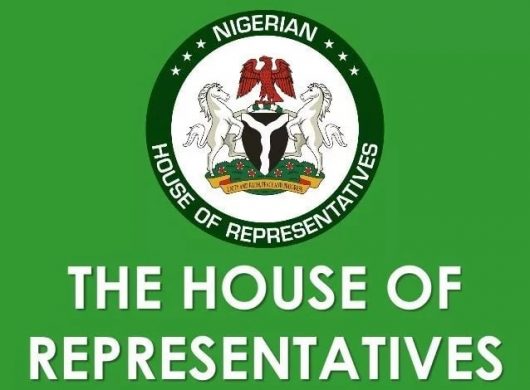 By Christiana Ekpa Abuja
The House of Representatives joint committee on Public Accounts and Finance investigating recovered public funds from 1999-2016 at the weekend vowed to conclude its report if invited Ministries, Departments and Agencies of Government, MDAs fail to appear before it tomorrow (Tuesday).
The joint committee also says it's may consider listing the recently recovered $322million recovered former military ruler, Late Sani Abacha's loot from the Switzerland Government in 2017.
This was disclosed when members of the panel briefed journalists on the next phase of the investigative hearing slated for Tuesday.
The joint committee led by Kingsley Ogundu Chinda, (PDP Rivers) and Ibrahim Babangida, (APC Katsina) had observed that none of the MDAs appeared before the panel last week Thursday.
Chinda who spoke alongside his colleagues, Ibrahim Baba and Linus Okorie said the panel would go ahead with the probe if the MDAs fail to show up and submit its findings to the House for further legislative action.
He said "from what we experienced on Thursday, none of the government agencies attended the hearing although the Central Bank of Nigeria, CBN and one other agency submitted their submissions.
"But we are not deterred by their action but if they finally decide not to come we'll conclude our probe and submit the report on the floor of the House.
Asked whether the House will issue a Bench Warrant on the agencies, Chinda said" no we won't do that for now because we believe those in custody of the records are responsible and law abiding Nigerians so we expect them to show up.
"Unfortunately we invited 18 agencies and none attended but that won't stall the proceedings of the panel as we'll publish our findings and make available all the facts for Nigerians to see.
Speaking almost in the same vein, Baba Ibrahim said'the panel was not set up to witch hunt anybody so we may not issue any warrant for now but the investigation continues as scheduled.
On whether the Abacha loot recovered in December 2017 will be listed as their mandate does not cover it, Chinda said"if there is need to include it we'll seek permission from the House to get it listed as what we have listed is from 1999 through 2016.
'But if we get the nod to go ahead we'll go ahead and list it as part of what we need to investigate alongside other recovered funds and assets.
Recall that the joint committee had held an investigative hearing last Thursday and none of the MDAs sent representatives but the private sector was adequately represented.