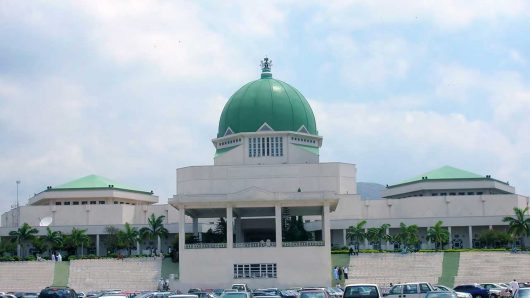 When election year approaches politicians become jittery and engage the top gear posturing, attacking opponents, promising absurdities and attempting all tricks in the magician's hat, to grab the electorate's attention and votes. For three years, after losing the presidency in 2015, the Peoples Democratic Party (PDP) had been taking a daily reminder by the ruling party, All Progressives Congress (APC) about how the government it led for 16 years institutionalised corruption, ran down the economy and made Nigeria a pariah nation.
So, Nigerians were taken aback when, on March 26, the mainstream and social media ran with the report that PDP had apologized for its past mistakes. Its National Chairman, Prince Oche Secondus, was quoted as having apologized to Nigerians for mistakes the party made while in power. He spoke during a public discourse tagged: "Nation Building: Resetting Agenda" organized by the party in Abuja.
He said, "Since it is said that charity begins at home, I am the very first to admit that our party, the Peoples Democratic Party of Nigeria, made many mistakes. Consequently, we were roundly sanctioned by Nigerians, occasioning our loss at the polls in 2015. Let me seize this opportunity to apologize to Nigerians unequivocally for the several shortcomings of our party in the near and far past. It was all part of an evolution process without which there can be no maturity…"
The next day, the party's National Publicity Secretary, Kola Ologbondiyan, was on Channels television demanding praise and commendation from Nigerians. "I expect you to congratulate the Peoples Democratic Party for having the courage to confront Nigerians and apologize," he told his interviewer. He described the apology as the pathway to "national healing, renewal of hope and remobilization of the citizenry for the task of rescuing the nation from a pathetic situation caused by painful misrule of the All Progressives Congress (APC)."
For the entire week, PDP's apology was the topic of discussion on TV and radio talk shows, print media analyses, offices and living rooms of politicians and social media postings.bWhile many dismissed the apology as deceitful, as it didn't address whether or not the party will return funds allegedly stolen by its members, others saw it as half-hearted because many of its big stakeholders do not believe that any apology should be offered. Some even lambasted Secondus for apologizing. When Senator Ibrahim Mantu, a former deputy senate president and former PDP Board of Trustees member, came out later to confess of participating in rigging elections for the PDP, the party disowned him.
Those actions, among many others, made many to conclude that PDP was not really ready for repentance; and it only offered the apology in the hope that Nigerians would grant them amnesty and a short-cut back to power. In the government circle, while there was excitement that PDP was beginning to own up to its sins, there was equally a panic that the apology might earn it the forgiveness and votes of some Nigerians. The ruling APC saw the PDP apology as an election-induced act, contrived to deceive unsuspecting Nigerians to vote for the party in the 2019 general election, even when it has not come clean on its looting spree during its time in office.
Not to be outsmarted, APC challenged PDP to go beyond an apology and tell its members to return the money it alleged they looted from the nation's treasury. The government accompanied the challenge with the release of a "looters list". As late as the apology might have come, and as opportunistic as it might seem to many, it was a welcome development. Not many Nigerians imagined that the former all powerful ruling party, could ever find enough humility to apologize to Nigerians for its grave misdemeanour.
Though Secondus emphasized restoration of internal democracy within the party, Nigerians did not sack PDP because of imposition of candidates or that its governors could not agree among themselves. Nigerians sent PDP packing because of its itchy palms that it could keep away from public money meant for improving the wellbeing of all Nigerians.
Whether they admit it or not, PDP is responsible for the plight of Nigerians today. The average Nigerian still lives on less than $2 per day, per capita income is less than $300, more than 80% of Nigerians live under the poverty level and 11 million Nigerians are malnourished. Under its rule or misrule, 1% of the Nigerian population arrogated 85% of the common wealth to themselves, leaving only 15% to the remaining vast majority of 99%.
PDP must not only categorically come clean and apologize to Nigerians for its sins, but tell them how it will make amends, so as to win the credibility that it apparently and desperately seeks for the 2019 elections. Before PDP can think of coming back to power, it must be humble and sincere enough to honestly apologize to Nigerians for ruining the country and tell them that it now agrees stealing is corruption.