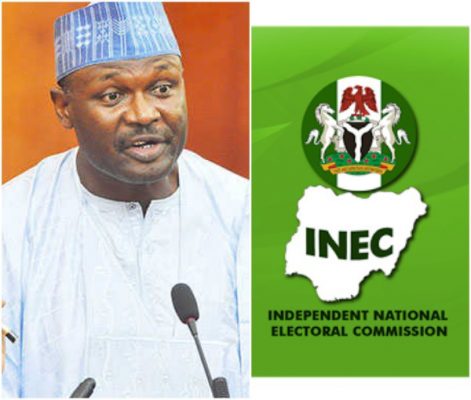 Chairman of the Independent National Electoral Commission (INEC), Prof. Mahmood Yakubu, had revealed recently that N100 million was spent in a failed attempt at recalling senator Dino Melaye, APC, Kogi West. The recall was initiated by voters in his constituency. Prof. Yakubu had spoken in Abuja to refute news reports that said N1billion was spent in that excercise. He said the true figure was N100 million "only". The claim was first made by the opposition Peoples Democratic Party which saw the attempted recall as the handiwork of the ruling APC. But, according to Yakubu "A recall exercise is just like conducting a senatorial election. The Kogi-West which Melaye represents has 552 polling units and seven local governments."
Earlier, an anonymous source at INEC had spoken of "far less than N100m" that was spent. Much of that money, he explained, was used to pay "personnel allowances and logistics" To underscore the scope ot the logistical challenge, the surce explained, "places like Yagba West and Yagba East that are separated by at least 4 hours distance from Lokoja on a patchy road had to be covered to ensure that everyone was reached. In Lokoja LGA, some of the polling units are on the border with Niger State. We had to reach all these areas".
Asked why INEC proceeded with the process amid allegations of fake names in the petition, the source said: "the exercise was a Constitutional requirement. Section 69 of the 1999 Constitution requires that the signatures be verified. The framers of the Constitution knew what they were doing. Fake names, unwilling petitioners and dead persons will be included. This is Nigeria. That's why the Constitution has made it mandatory on INEC to verify the signatures. This has been done transparently and the will of the people of Kogi West upheld. With only 5.34% verified as against the 50% + 1 required by the Constitution, the recall terminates at this stage. There is no further course of action for INEC to take."
We commend INEC for moving fast to correct what was clearly misinformation done out of political mischief from an opposition bent on giving the dog a bad in order to hang it. However, spending "a little over" or "less than "N100m to effect the recall of a single senator that never was, we believe, is on the high side. It is our position that the exercise could have been done for a little if cost effective measures had been taken. For instance,why not use ad hoc staff instead of regular INEC workers? After all, the commission has been using NYSC graduates in elections for years! Secondly, why go the whole after results from more than a half of polling units showed the recall had failed?
The Melaye case returns to front burner the old debate over the cost of democratic governance in this country. We accept the recall process is a constitutional requirement. However, its cost has proved to be a huge burden. INEC should push for an amendmrnt of the law that will it to stop the halfway if there is to continue. Another way to get round the problem is for voters to be patient and wait for an errent elected reprentative to run out his term and vote him inthe next election. In Melaye's, it wouldn't have been a long wait as elections are due in less than yesr's time. Clearly, on this one, INEC undertook a wild goose chase at a huge financial cost.