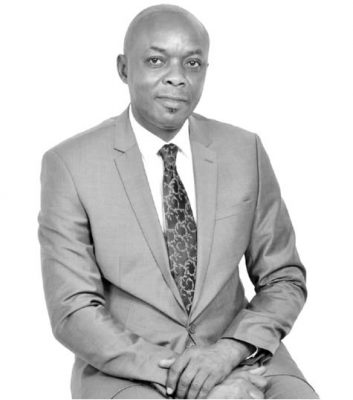 By Mashe Umaru Gwamna
The Principal Consultant of Mark Ugorji and Co., ESV.Mark Ugorji, has said that provision of infrastructural facilities are veritable tools for enhanced property values in Nigeria.
ESV.Ugorji made the disclosure in an interview yesterday while speaking to Peoples Daily, saying that, "world wide infrastructural facilities are things that makes urban areas habitable and also enable the creation of an environment that has class, quality and ambience.
He stated that property is a compound of rights which value is achieved by the interplay of assorted factors classified into accessibility, neighbourhood, environmental and property characteristics.
He added that infrastructural facilities coverage and quality to a large extent has direct impact on the living standard and economic growth of a given society.
The Principal Consultant gave an insight that, "Nigeria as a nation has not fared well in the area of infrastructural development and provision. A lot of Nigerians lack access to sanitation, good pipe borne water, electricity and even ordinary earth roads within the rural areas of the country."
He further emphasized that a well-managed urban infrastructures usually will lead to increased land and housing values whether it is sales or rentals.
According to him, "looking at infrastructural provision in Nigeria,using the Federal Capital Territory (FCT),as a yardstick, successive governments have done well in terms of roads, sanitation, electricity, communication and primary health care.
"When we talk about infrastructure, what comes to mind are services like; water, road, waste disposal, electricity, communication, primary health care, schools and housing.
"Looking at the values of properties in certain locations in the FCT, one would actually understand that the provision of this amenities of a truth has impact on the values of property."
He cited example with Mabushi, Durumi, Dakybiu, Dape and some other areas that do not have complete infrastructure service, "their values are very low and even patronage is poor compared to Jabi, Jahi, Katampe extension, Asokoro, Wuse II, Maitama and Garki to mention a few. The values within these comparable locations due to paucity of necessary infrastructures command lower values."
ESV. Ugorji pointed out that "the truth remains that provision of infrastructure is a major ingredient for the socio-economic advancement of any urban area and also helps the rural environment to metamorphose into urbanisation.
"It is a known fact that urban infrastructure where it is adequately provided and maintained, productive and gainful land uses are usually evident".
Meanwhile,he also maintained that "every form of human activity becomes very effective and efficient largely due to the provision of efficient and working infrastructure and services.
"There is therefore, a need to improve on the rate at which infrastructures are provided in various locations, not only to enhance values but also improve on the standard and socio-economic growth of the people".