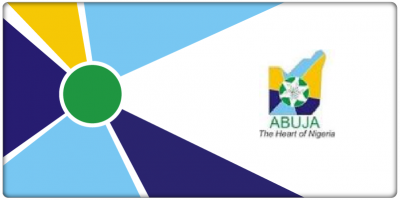 By Stanley Onyekwere
Property developers in Abuja, the Federal Capital Territory (FCT) have been warned to desist from the indiscriminate manner in which they dump construction materials and wastes on Right Of Way (ROW) and other places in the Territory.
Making this point, at the site of an inspection exercise in Maitama, the Director, FCTA Department of Monitoring And Inspection, Olawale Labiyi described the unwholesome practices as unacceptable, because it will have an adverse effect on the nation's capital city's infrastructure.
Labiyi, who was represented on site by the Head Of Feedbacks And Implementation Division, Omotayo Gabriel Ogunkuade noted that developers should contain their renovation materials and wastes within the boundaries of their plots.
According to him, "there's a clause in the conveyance letter of approval, either for renovation, or a new construction that mandates developers to limit their working materials and wastes within their plots.
"It has become worrisome as some developers are cutting deep underground which can lead to cross connection of storm, and it can leak into water supply lines which can lead to contamination of water which can cause water borne diseases.
"Unwholesome practices is also overstretching the capacity of the treatment plant. People should appreciate the huge resources government has spent in place to provide these infrastructures, and desist from acts that will lead not only to its decay, but can also affect the health of residents".
Furthermore, the FCTA official noted that in view of the Covid-19 pandemic ravaging the world, this is the time for developers and residents to maintain a high level of hygiene and ensure they dispose of their wastes in the bins provided by Abuja Environmental Protection Board to avoid prosecution by Mobile Courts.
Similarly, Head of City Monitoring Division, Obina Nkwocha, disclosed that there is a need for trees and shrubs to be pruned before the onset of the rainy season.
Nwocha noted that measures has become necessary because they are obstructing the walkways, covering the street lights, and could also be a danger to residents whenever there is a storm.