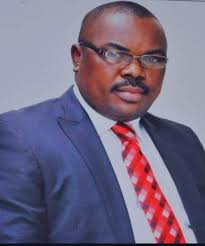 The Akwa Ibom State Commissioner of Finance, Mr. Nsikan Linus Nkan, has described the Federal Government's Price Checker as a good initiative to check loopholes in doing business with government.
Speaking at the opening of a 2-Day Sensitization Programme on Price Checker and e-Procurement in Uyo, Akwa Ibom State, Mr. Nkan commended the Federal Government for putting the initiatives together so as to ensure that all government businesses were transparent, efficient, accountable, leakage and fraud free.
The Finance Commissioner pointed out that the Federal Government introduced the Price-Checker, a web- based platform for vendors of non-customized goods to upload details of their products and their prices for use by Federal and State Ministries, Departments and Agencies in their procurement processes.
He disclosed that in recent time, government at all levels were faced with paucity of funds in the discharge of their constitutional functions as they were being weighed down by financial burdens and increasing cost of governance which has out stripped the inflow of revenue into the government coffers.
Mr. Nkan was quoted as saying that "pursuing the past, not the future, the past was invaded with decay and corruption, instead of walking forward, we are walking backward, adding that the past need to be corrected, so as to move forward, so that our future will be bright and meaningful".
He however commended the Efficiency Unit of the Federal Ministry of Finance and the organizers of the programme, appreciating their choice of Akwa Ibom State as the venue.
Speaking during the exercise, Mr. Izebere Iyogun, Deputy-Director, Procurement, Federal Ministry of Finance, said a time was coming when government will not do business with individuals without going to the Internet.
Mr. Mike Ibiam, Technical Assistant to the Head of Efficiency of Unit, was of the view that the price checker will give room to harmonize and compare prices, to make governance in Nigeria more transparent, adding that it will save cost and prices which can be checked at the comfort of one's home.
A participant, Mr. Kingsley who spoke with journalists was optimistic that the programme will help in checking fraudulent practices and duplication of items, stating that it is "a government's checks and balances initiative".
Mrs. Ndoboke Doris, a contractor disclosed that the programme is informative and educative, reiterating that government should encourage entrepreneurs, mostly the Micro, Small and Medium Enterprises (MSMEs) to grow and do well in business.
The programme had in attendance Procurement Officers in MDAs in the South-South geo-political zone, selected vendors on the Bureau of Procurement database, vendors of non-customized goods, members of relevant professional bodies and civil society organizations in the geo-political zone.