President's frustrations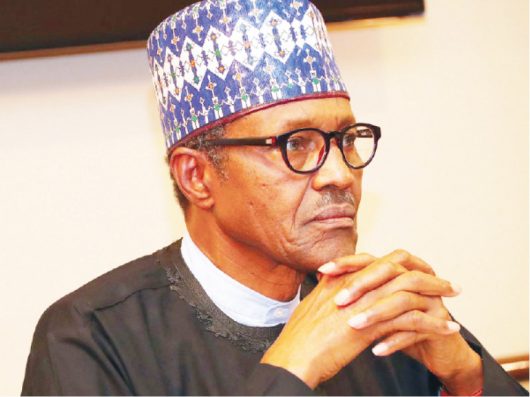 In a rare outburst, Monday, President Muhammadu Buhari said he had ordered the police and military to be "ruthless" with anybody who snatches ballot boxes or leads thugs to disrupt polling. He had also asked the law enforcement agencies and the military to identify hot spots, flash points, and be ready to move in "if they suspect attempts to cause problems". The president spoke during an emergency meeting of the national caucus of his All Progressives Congress (APC) party in Abuja. The meeting was called in the wake of the postponement of presidential and National Assembly elections earlier scheduled for Feb. 16.
"I have directed security agencies to identify hot spots and be ready to move (in) should they suspect any attempts to cause problems by thugs across the country, irrespective of party affiliations", Buhari said. "I am going to warn anybody who thinks he has enough influence in his locality to lead a body of thugs to snatch boxes or to disturb the voting system. He will do it at the expense of his own life. We are not going to be blamed that we want to rig elections. I want Nigerians to be respected, let them vote whoever they want across the parties; I'm not afraid. I have gone round all the 36 states and Abuja, and I think I have gotten enough support across the country."
We understand the President's frustration as a result of INEC's failure to hold elections on Feb. 16. He had repeatedly promised the nation and the outside world that the polls would be free, fair and credible. For that reason, his government felt it had done enough to enable the election umpire to do just that.
However, the opposition thought otherwise, accusing the President and his party of plotting to rig the elections. INEC's "gross incompetence" (Buhari's exact words), appears to have reinforced the opposition's suspicion. Added to this reports, the police arrested persons in possession of election materials in parts of the country days before polling was billed to start and there is indeed a real cause for concern.
To deflect the opposition's accusation, the President must have believed he must act tough against persons who might try to sabotage the rescheduled elections. After all, he would be held responsible if the electoral process collapsed altogether. Criminals do not act out of genuine national interest, but are driven by criminal instincts fuelled by corrupt politicians whose stock in trade is to cause mayhem and exploit It for selfish interest to the detriment of the general good. It is perhaps for this reason that former President Olusegun Obasanjo, in November 1999 ordered the police to shoot any unrepentant criminal at sight: "Anybody who calls themselves OPC should either be arrested or if he doesn't give himself to arrest should be shot at sight. We cannot allow this country to be taken over by hoodlums and criminals."
However, in respect of the current case, despite the allowance that a President has to act in such matters, there are extant laws that deal with election offences, beginning with the Constitution. Section 129(4) of the 1999 Constitution prescribes a two-year imprisonment for offenders. The Electoral Act 2010 (amended) reinforces this constitutional provision. The President's order to the military and police could be misunderstood by the uncritical. Perhaps what he meant was that the security agencies should ensure that perpetrators of election malfeasance are expeditiously prosecuted and sanctioned. This would be the right and legal thing to do.