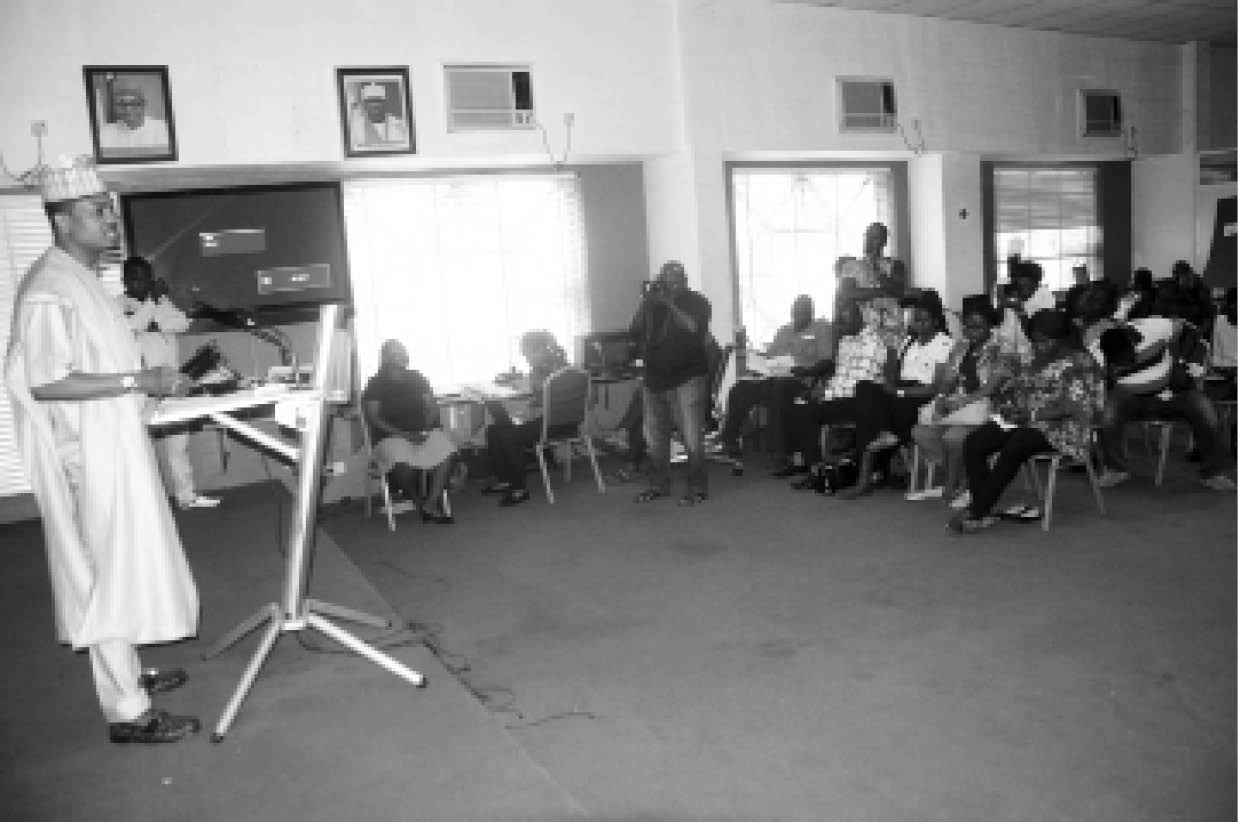 By Vivian Okejeme Abuja
The Presidential Election Petition Tribunal sitting in Abuja, yesterday, ordered the Chairman of the Independent National Electoral Commission (INEC) Mohmood Yakubu and the Zamfara Stata Resident Electoral Commissioner to appear before him Friday.
This is sequel to a complaint by the Peoples Democratic Party (PDP) that the subpoena served on both INEC officials, since July 12 and 15, respectively have not been complied with.
The Chairman of the tribunal, Justice Garba Mohammed, who gave the order held that Yakubu should appear before him or risk a court action against him.
The tribunal also ordered that the Resident Electoral Commissioner in Zamfara State should appear with the INEC boss, since both of them were duly served to produce document, according to the court records.
Justice Garba held, "The Chairman and REC Zamfara as well as the legal team representing them in this matter are to comply with the order.
"They have the duty to comply and obey the subpoena, as they have been directed to produce documents in the subpoenas Friday.''
The PDP has accused INEC of conniving with the ruling All Progressives Congress(APC) to ensure the success of the President Muhammadu Buhari in the February presidential election.
Earlier in the proceeding, a witness, Aliyu Abdullahi told the tribunal that INEC announced results from the two polling units in Wuji Primary School and Kuba Sarkin Wuji, in Awe LGA, despite that the town had been deserted as a result of communal clashes involving Fulani herdsmen.
The testifier, who said he was a ward collation agent for the PDP in Awe Local Government Area of Nasarawa State, Aliyu Abdullahi, he rejected results from two polling units located in a town that had been deserted.
He maintained that election in the local govt was conducted "in substantial compliance with INEC guidelines" except for the two polling units.
Another witness, Sani Abdul, adopting his statement on oath as his evidence in chief, confirmed he was the collation agent for the PDP in Gaya Local Government Area of Kano State, Abdul.
Testifying before the tribunal, Abdul submitted that as a collation agent, he received complaints of manipulation of votes, changing of results, and re-writing of results by the electoral commission officials with the help of security officials from different parts of the LG.
When Buhari's lead counsel, Chief Wole Olanipekun (SAN), asked if he mentioned the names of the alleged perpetrators of the irregularities in his statement on oath, he said ''No''
Meantime, the proceeding continues Friday, 19 July.