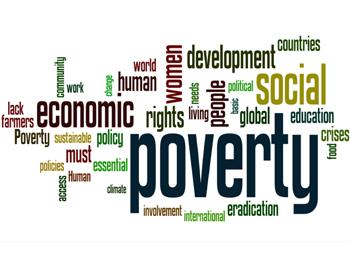 By Ovave Mercy Maria
The second edition of round table meeting organised by Daily Trust and anchored by the board of economist was held in Abuja today at NAF Conference Centre and suites.
The purpose of the meeting was to make private sector count in public policy discourse and the need for eradication of poverty cause Nigeria is ranked among the poorest country in the world.
In his opening remarks, the Chairman, Daily Trust Board of Economist,
Prof. Ode Ojowu said government is indeed has recognized the challenge of poverty in Nigeria and has placed it on the priority list of the problems to be solved.
He said, even when the economy was experiencing 7.5 percent growth which was more than double population growth of 3.4 percent, it had minimal impact on poverty reduction, with the economy sleeping into negative growth in 2016 and cutting into growth of 1.95 percent in 2018, which is way below the population growth rate.
"To us in Daily Trust and indeed the government and all concern stakeholders, poverty should be a single most important threat to the social, political and economy stability of the Nigeria people which is made worst by continuing negative impact of corruption, after examining the various public sector policy programmes and interventions that include development partner support, involving large large amount of resources, expanding near half a century of 1970s that have failed to reverse the trends and debt of poverty we think it is time to call on the private sector initiatives, poverty is not good for business, many of its victim are the youthful population through unemployment.
"The increase awareness of the poor leads to agitation and restiveness that pose insecurity and turn risk into uncertainty for business. From the direct business side, poverty reduce the size of customers base and discourages additional investments, extreme poverty further reduces the capacity of the consumer through budget of variety of goods and services, poverty also reduces market size and market debt.
"We have call on you hear today to look at the challenges of poverty in Nigeria as an investment opportunity. How can the private sector work with the government to make poverty eradication not alleviation to profitable ventures so as to enlarge the size of the market for private sector products and deepen the capacity of the consumer for improved standard of living through effective demand for variety of goods and services?
Also speaking, the Formal President of Nigeria Association of Small and Medium Scale Enterprise ( NASME), Alhaji Garba said the only way to address poverty is by creating jobs, if 3 of the NASME can create jobs, you will see the multiply effect of the job creation in the country.