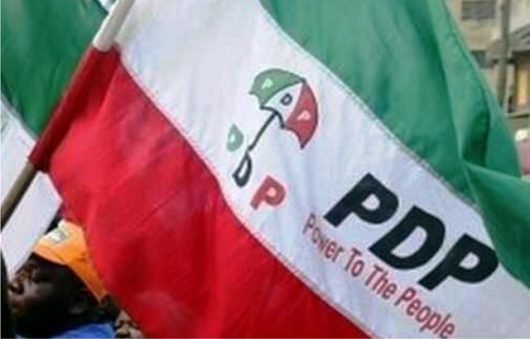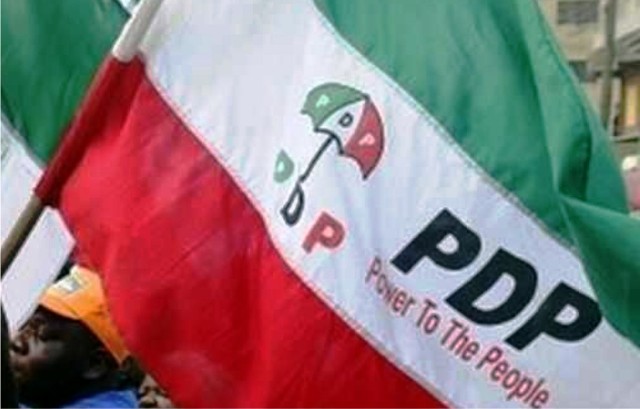 By Lateef Ibrahim, Abuja
The Peoples Democratic Party (PDP) has directed its members to match to all the INEC offices across the federation to protest the manipulation of election results in favour of the All Progressives Congress (APC).
The PDP gave the directive at a press conference addressed by its National Publicity Secretary of PDP, Kola Ologbondiyan in Abuja yesterday.
Ologbondiyan disclosed that party members have been directed to occupy all INEC offices in the affected states to ensure that the stolen mandate of the party is restored.
The party alleged that the National Chairman of Independent National Electoral Commission (INEC) Prof. Mahmoud Yakubu is executing the script of the ruling party by declaring results where the ruling party is on the lead while results were declared inconclusive and even truncated against the opposition party where PDP is on the lead.
According to PDP, "Today, majority of Nigerians and the global democratic institutions are questioning the state of our democracy and electoral processes, which have been under siege under the supervision of President Buhari and Prof. Mahmood Yakubu.
"In the light of these INEC's manipulative tendencies, PDP therefore charges our leaders, teeming members and lovers of democracy in the affected states to immediately commence a march to INEC offices and use all legitimate means to protect our mandate as freely given by the people at the polling units across the nation", he said.
Ologbondiyan pointed out that the party has always conducted its protests in a peaceful manner and will recover all votes that were freely given to the PDP but declared inconclusive or suspended by the electoral umpire.
PDP cautioned Prof. Yakubu and his INEC to perish the thoughts of altering any figures for the APC and to immediately announce all PDP winning results in states where its candidates clearly won, in accordance with the results already declared at the poling units, wards and local government collation.
INEC has already declared the governorship elections results of Benue, Plateau, Bauchi, Sokoto and Adamawa as inconclusive while electoral processes in Rivers state have been suspended.