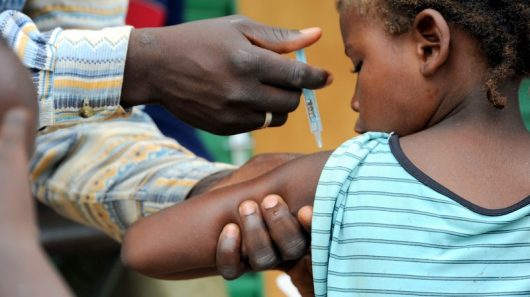 By Stanley Onyekwere
The latest round of immunisation against poliomyelitis in the Federal Capital Territory (FCT), Abuja have recorded impressive turnout of children especially in satellite towns.
Our correspondent reports that over 800,000 children are targeted for the routine immunization which kicked off from 20th to 23rd July (today), as part of this month's National Immunization Plusa Days (NIPDs) in the FCT.
Throughout the exercise, it was observed that the large number of children who were reached, and effectively given the vaccination.
At Zuba ward 1 in Gwagwalada area council was hitchfree and impressive. About 75 officials participated in the exercise, including 16 supervisors, 20 vaccinators, 20 tour guides and special teams.
Also, in areas like SCC Road, Kuduru, Sabo Ngeri, Area council, Ushafa, health officials were seen administrating the immunization on the children of the areas visited.
According to one of the immunizations Team Leader, John Gideon, seen discharging his duties at Bwari Tomatoes Market, the compliance in the area is about eighty percent as some mothers are mixing immunizations up with last deworming exercise where children were given vitamin A and were dewormed.
He however was optimistic that those parents would be convinced before the closing of the exercise, and following interventions of leaders in the area, their children were allowed to be immunized.
Our correspondent, who monitored the exercise around Abuja, noted that some of the parents asked the FCT Administrations not to cluster immunization with Vitamin A and deworming.
A mother of three in Bwari Township, a satellite town of the nation's capital city, Mrs Shugaba, complained that the idea confused some parents that cannot write or read, as some they asked for the increased level of awareness about each programme of government concerning the health of their children.
Nevertheless, during exercise, there was case where a man rejected the vaccination for his children.
But after an appeal from the acting focal person, Zakari Hussein and the Menyangwa of the area, Baba Sule, the man allowed the vaccinators to immunise his children.
Recall that Acting Secretary for FCT Health and Human Services Secretariat (HHSS), Mallam Musa Abdulraheem, while flagging off the exercise last week, said FCTwas able to immunize 845,924 eligible children with potent oral polio vaccine, achieving 97.3 per cent coverage in 2019.