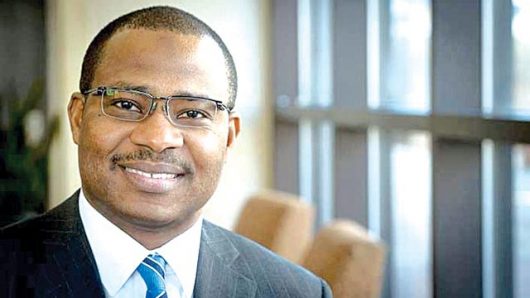 By Tobias Lengnan Dapam
The Executive Director, National Primary Health Care (NPHC), Dr. Faisal Shuaib said the final steps toward Polio eradication in Nigeria require continued political commitment, funding, surveillance and sustained quality of routine immunization coverage across the country.
Speaking yesterday in Abuja, during the world press conference on "Three years without wild polio virus case in Nigeria", Shuaib said, "It is pertinent to state that political leaders at all levels would need to continue to provide the needed oversight and financial support for Immunization plus days (IPDs), while our traditional and religious leaders need to sustain the mobilization of their people to continuously accept vaccination for their children and wards.
"We urge our development partners and donors to sustain their technical and financial support to the programme until the job is done. To our caregivers, we salute you and encourage you to continue to present your children for vaccination against polio as every additional dose boosts the child's immunity. Also, it is important that every child is fully vaccinated against childhood killer diseases through routine immunization available at our health facilities before their first birthday.
"Distinguished ladies and gentlemen, completely eradicating all types of Polio Virus will be one of the greatest achievements in human history. It will have a lasting, positive impact on the African continent and indeed the world's health systems for generations to come. However, we must not take for granted, our current success because it is one which we must delicately manage with cautious euphoria and resilience.
"Today is a great day to be Nigerian; today, we have proven that we can do great things when we put our minds and resources to efficient use. Today is also a day to reflect on what we did right and how we can use the same lessons to deliver quality primary health care services to all Nigerians.
"It is imperative that all stakeholders continue to support the Polio programme, through technical, financial support and political oversight to prevent the reoccurrence of the WPV and stop the spread of all the other types of Polio virus in all states and LGAs in Nigeria."
He added that "there is an urgent need to collectively address the remaining challenges facing the programme today, including the poor access to children in some parts of the country due to insecurity, poor health seeking behaviour of our people, vaccine hesitancy, malnutrition, poor sanitation, inadequate funding for Primary Health Care, especially at State and LGA levels. Polio campaigns will therefore continue in the current tempo and intensity to ensure children and our environment are protected against all types of the polio virus while further strengthening routine immunization against vaccine preventable diseases. The implementation of Immunization Plus Days (IPDs) where we deliver Oral Polio Vaccines (OPV) to children under 5 years of age irrespective of their Immunization status will continue even beyond 2020. This is aimed at boosting the population immunity to maintain the WPV-free status".
Also speaking, UNICEF Country Representative, Pernille Ironside,
called on stakeholders to intensify efforts towards sustaining the achievements of polio in the country.
She said her agency is committed to the government and Nigerian people to ensure that every child is immunized.
"We are glad about our roles in the fight against polio in Nigeria. We ensured community mobilization; going from house to house to immunized children. UNICEF will continue to support Nigeria in-stamping out polio".