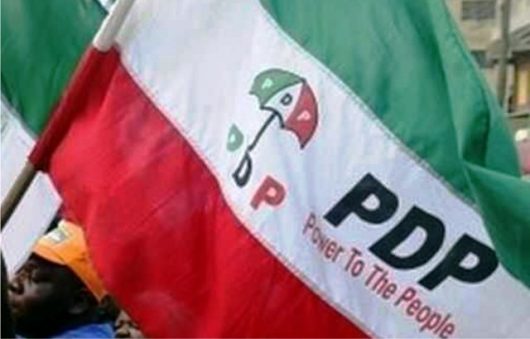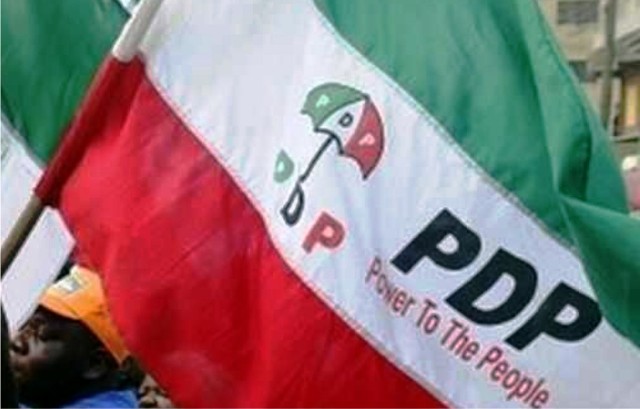 • CP says it's illegal
From Mika'il Tsoho, Dutse
Police has yesterday used tear gas and dispersed thousands supporters of Peoples Democratic Party (PDP) in Gumel area of Jigawa State for allegedly not seeking approval from the police.
The political gathering was organised by the opposition party, PDP, to flag-off the Jigawa North-West campaign and present the flags to the party candidates in the zone.
However, the PDP North West vice chairman, Jigawa State chapter, Alhaji Babandi Ibrahim Gumel insisted that the party had written to the commissioner of police seeking permission before the gathering, and the commissioner had gave them approval to go ahead.
"It was only today, in the morning, the commissioner of police called our chairman of the committee on security for the 2019 election campaign notifying him that we have to cancel our rally, because he realized that it is a market day; which is not possible.
"Over 150,000 members have been mobilized for the rally from the state and visitors from outside the state. So, there is no way you can stop them, because they have already started coming.
"For over 20 years, it is our tradition to hold a rally on the same day; and we have never recorded any act of violence.
"It is quite unfortunate that when we came to the venue the police seized the area and tear-gassed our members.
"I want tell the world that the same constitution that makes the inspector General of Police, President Muhammad Buhari and Jigawa government also gives us right to campaign for the 2019 general election. So there is no any basis for denying us our constitutional right."
Gumel, therefore, accused APC for masterminding the issue and threatened to drag the party, APC, and state commissioner of police to court.
Reacting to the allegation, the Jigawa State Police Commissioner, Bala Zama Senchi said, his command had done its best to convince the PDP leadership to change the venue of the rally because the venue is in the middle of the market, and it could lead to security threat.
He explained that all political parties in the state send their campaign itinerary to police, including PDP. He added that the PDP campaign for yesterday is supposed hold in Jigawa North-East, that is Hadejia, but due to death of AVM Hamza Abdullahi, they relocate it to Jigawa North-West.
CP Senchi maintained that, "a day before the fixed date, we realized that its market day; and the venue is in the market. This made me to call the party chairman, party leader, Sule Lamido and chairman of the Committee on Security in the party and begged them to change the venue from the market to Gumel stadium or any other place of their own wish but not a market. They refused," CP said.