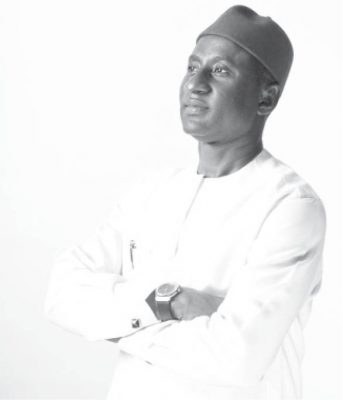 The All Progressive Congress (APC) governorship candidate in Abia State, Dr Uche Sampson Ogah, in this interview with VIVIAN OKEJEME, among other things, expressed confidence of the ruling party to take the nation to the Next Level of economic greatness.
What is your assessment of the last general elections?
I can't give the election a pass mark, because there were several flaws Nationwide. However, i know there is always room for improvements, so that subsequent elections will be better than what we had. The Independent National Electoral Commission, INEC, conducted the election as if they were not prepared for it. Democratization or political liberalization includes sustaining Efforts at credible elections under all circumstances. This we must strive to achieve as a nation.
What do you think of our Electoral Process?
Our electoral process needs reforms, and i will advocate that our electoral process should be fully electronic so that votes will count for everybody. A situation where the masses will vote and some people will sit down somewhere and do whatever they like with the votes and put the entire nation in pain, is no longer acceptable. A situation where voters voted for their preferred candidates and the system decides to write the results somewhere and present it and the political system accepts it, is not healthy for our democracy. The chairman of INEC said the basis for this electuon is the card reader and that is the rule of the game. In any competition, there is a rule and politics can also be likened to a game or a competition. The Chairman came out openly and said that the card reader must be used for voting. Now, why will INEC accept results where the card readers were not used? It is fraud on the political system and such results should be cancelled. If you go for a competition and they later found out that you cheated, the medal will be retrieved from you and given to another person. There is no need for INEC to overheat and upload the system after the election. How can you upload your system, two weeks after the election? It is wrong, it is fraud. It shouldn't be! Immediately the election is conducted, INEC should cross-check the results with the card readers same day or the next day, once it does not correspond with what was presented from the field, as a result of electoral criminality and thuggery, such results should be cancelled.
How ready is Nigeria for electronic voting?
we can have electronic voting in the true sense of it. our telephones work everywhere and all you need to do is the perfection of the card reader system and the collation process and the acceptability of your fingerprints. Do you know that in the last election, your fingerprints did not count? The card reader only scanned the card, which is a fraud on its own. It only scanned the card, accepted it and that is it. I can as well go and print as many cards as possible and insert it in the card reader and that is it. So, INEC should sit down and bring experts. We have experts in this country, who can sit down and look at the card reader and see how we can perfect our electoral process.
Don't you think politicians too should be part of the blame?
We cannot keep blaming the politicians. Can we get things right in this country for Christ sake, for the interest of ordinary Nigerians? Electorates will be happy when their votes count because when they know they voted for Mr. A, and Mr A won, our democracy too will grow. Not that I voted for Mr A and the lecturers who are Returning Officers cancelled the result because the lecturers, who presided over the elections in the states, now have capacity to alter results. Left for me, most professors who presided over this elections should be facing firing squad, because they are criminals. You cannot be collating results where card readers were not used. What is in the card reader is what you write. When you collate without card reader, it's fraud. The election that happened in Abia State was fraudulent. Nobody knew the professor who was going to preside over the election, until the day of the election. As a matter of fact, all INEC officials that presided over elections in Abia state, should be investigated and prosecuted.
Will you challenge the outcome of the governorship election in Abia state?
We are trying to gather materials and evidence to prove our case before the tribunal. We will definitely approach the tribunal to seek justice because what happened in Abia state was injustice. During the election, INEC was working with the incumbent, the security agents were working with the incumbent and despite our complaints, they never listened to us. We wrote to the INEC chairman, IGP and everybody that needed to hear, but they refused to listen to us. During the election, they were interested in ensuring that PDP comes back to power in Abia state.
Do you suspect sabotage?
Whether some people sabotaged our efforts or not, all I know is that Abians came out en-masse and voted for me and President Muhammadu Buhari, during the election. When they saw that we were winning, they went and colluded with INEC and brought written results from six local governments. Some people may have tried to sabotage our efforts but the electorates were behind us. They even came to INEC to protest. Even when they wanted to announce their fake results, people protested. People protested and the man told them he was going on break and that he was not going to announce the results yet, but immediately the people dispersed, he went ahead to announce the results. An individual may decide one thing, but definitely cannot be speaking the minds of the people. During the presidential election, one slogan that worked for us was: ''If you cannot vote for Buhari, don't vote for me. The second slogan was, ''If you want Uche Ogah to become your governor, vote for Buhari. Those were the two slogans that made the people to come out en-mass and vote APC. During the presidential election, the results credited to PDP were written results which did not reflect the true picture of what happened in the election. As a matter of fact, APC won the presidential election in Abia state. INEC knew that they were supposed to do ward collation, but they refused to do that, rather, they chased away our agents, took the results to local government Councils where they wrote the results. Election should not be a do-or-die affair. I believe due process should be followed and where that is not done, the election should be cancelled.
How confident are you that the policies of your party and this government will take Nigeria to the desired destination?
You can see that the slogan of our party is Next Level. I always want to judge people from their antecedents. The refineries we have today were built by Buhari, when he was petroleum minister. Since those refineries were built, nothing has been done to even upgrade them. Buhari is a man who believes in infrastructure. There is no country that grows without infrastructural development. There cannot be industrial development without infrastructure. Today, our party policy has made it possible for us to increase our power generation and other social intervention programmes. Our party will achieve economic greatness for the country through our social intervention programmes. Look at the railway lines, the one from Airport to Abuja city center has been completed, Abuja to Kaduna has been completed and Lagos to Ibadan is on-going. Many of these projects that had been abandoned for 16years are coming up. If you go to the south east, Enugu to Port Harcourt road has been completed. If you pass through that road before now, one side of the road was converted to farmland. The same thing goes for Onisha/Enugu express road, which is being rehabilitated now. Contractors are serious with their work now because the fear of Buhari is the beginning of wisdom. If contractors sincerely carry out their contacts, in the next 20 to 30 years from now, there will be great infrastructural development. It has not been easy for the party because, we came in to meet an economy that was in bad shape which was not easy to fix in four years. By the time Olusegun Obasanjo was leaving office, we had $68billion and during Goodluck Jonathan, we had over $300billon in accrued revenue and there was no single infrastructure, savings and social intervention programmes to show for that. During those periods, you will see a single individuals having N30billion in his account, without BVN and will be running away from regulatory agencies. The plans that APC has is in the best interest of the common man and will take the country to the next level. The recovery and industrialisation plan of the APC will take Nigeria to the Next Level. In Nigeria today, we have three major industrialization plans for three cities that have already been established. We have the industrialisation plan for the South East and South West industrialisation plan and the cotton Mill in the north. We need to take Nigeria to the level where it becomes the true super power economically, supporting other African nations. By the time we export what we generate, we will increase our revenue in terms of foreign earnings and our trade balances will also increase. In the area of agriculture, the president talked about sustainability of our agricultural products. Before now, Nigeria spends so much dollars in importing rice, but today, that has been reduced. So, it gives less pressure on our foreign reserve because today, we have Abakaliki rice which is more nutritious than the foreign rice. Nigeria should grow to the level of exporting rice to other nations of the world. Other nations are seeing us as big brother and you know when we fail to meet up to the standard of big brother, people will laugh at you. The entire African nation is dependent on us.
APC paying lips service to the fight against corruption?
The first thing about corruption in Nigeria is the fear to steal. Nigerians are scared to steal today because Buhari is in power. Many people under this government have been arrested and charged to court which has never been the case before now. The president is fighting corruption, but you know when you are fighting corruption, corrupt elements fight back. Corruption is like a drug war which has a cartel. When you fight the cartel, it will fight back. Despite the level of efforts the president is putting in place to surmount and eradicate corruption, it is still fighting back. We thank God, we now have a man that is determined to take Nigeria to the next level of development and economic growth.