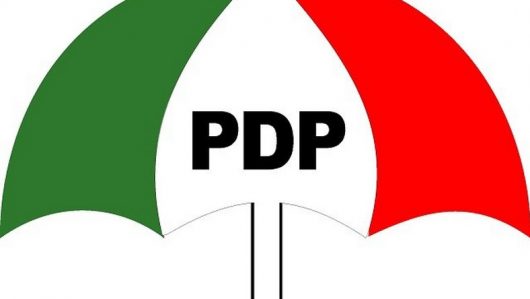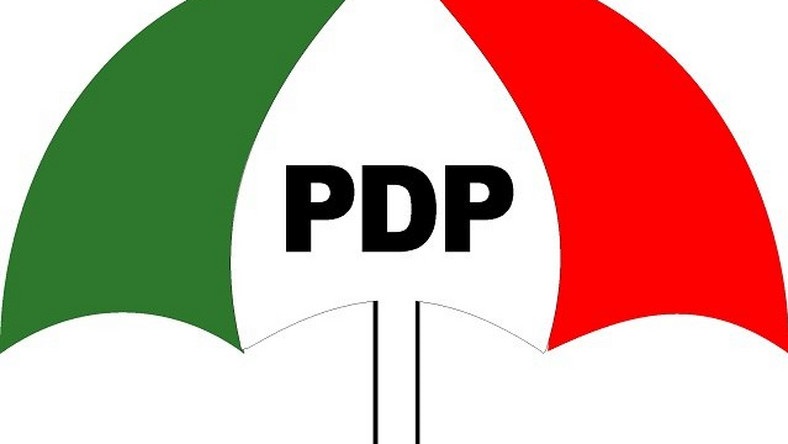 By Lawrence Olaoye and Lateef Ibrahim
The Peoples Democratic Party (PDP) has urged the National Assembly to set up an adhoc committee to recover the allegedly missing $1bn drawn from the Excess Crude Account by the Buhari Presidency in 2017, purportedly for security services.
This is despite the explanation last week by the Presidency on how the funds were spent.
The PDP said in a statement yesterday by its National Publicity Secretary, Kola Ologbondiyan that the National Assembly, as true representatives of the people, should be firm in invoking its powers under sections 88 and 89 of the 1999 Constitution (as amended) to invite President Muhammadu Buhari to give account of the money, which was drawn from the ECA by his Presidency, without recourse to legislative appropriation.
The demand by the PDP is predicated on allegations of complicity in the public space against the Buhari Presidency, following its failure to address the matter since the National Security Adviser (NSA), Gen. Babagana Mongunu (rtd), who is in charge of the nation's security architecture, confessed that he is not aware of the whereabouts of the money.
Whereas section 88 gives the National Assembly the overriding powers to conduct investigations to, among other things, expose corruption and inefficiency in administration of public funds, section 89 empowers it, among other things, to summon ANY PERSON in Nigeria to give evidence or produce any document under his possession or control, related to the issues under investigation.
The PDP therefore urges the National Assembly to uphold the constitution by inviting President Buhari to produce documents that approved the withdrawal of the money, the terms of withdrawal, the channeling of the funds, as well as those involved in its handling.
The party further implored the federal legislature to stand in the interest of the nation and resist all plots by the All Progressives Congress (APC) and the cabal at the Presidency to sweep the matter under the carpet.
The PDP calls on the legislators to reflect on the pains of Nigerians, particularly, victims of killings, bloodlettings, kidnappings and other acts of violence, which continued unrepressed, while funds meant for security were reportedly being frittered.
This is especially as allegation in the public space remain rife that funds meant for security in our nation were diverted to finance APC 2019 election campaigns, while insecurity fester in our country.
The PDP notes that since the Buhari Presidency and the APC do not have any cogent clarifications, the National Assembly should exercise its investigative powers under the constitution to interrogate the issue as well as recover the money in the general interest.
Meanwhile, the Presidency had last week given a breakdown of how the $1 billion withdrawn from the nation's Excess Crude Accounts for the procurement of military hardwares was spent.
According to a breakdown made available to newsmen by the Senior Special Assistant to the President on media and publicity, Mallam Garba Shehu, a total of $876,888,428.71 has already been expended on the purchase of several military hardwares.
The balance, the Presidency disclosed, stands at $123,111,571.29.
The opposition People's Democratic Party (PDP) had alleged that the $1 billion approved for procurement of military equipment by the National Assembly was diverted to fund President Muhammadu Buhari's re-election expenses in February.
Shehu stated "The PDP is under a socioemotional distress. They think that all governments in the world run on the basis of freewheeling looting as they did their own.
"Here is as much detail as we can provide at this time concerning the USD 1,000 Million from Excess Crude Account which withdrawal was authorized by the National Economic Council.
"The record we have is that the Buhari administration paid $496,374,470 for a dozen Super Tucano fighter aircraft for the Air Force in a direct, government-to-government (no Contractors or Commission Agents) transaction with the government of the United States of America. They are due for delivery in 2020.
"Various other military procurements for critical equipment have been made. These are for the Nigerian Army and the Nigerian Navy, amounting to $380,513,958,71. These procurements include money for the purchase of Navy Lynx helicopters. Total amount spent so far: $876,888,428.71. The equipment paid for have due dates of delivery of between six months to two years.
"Balance of the money that is unspent as at today is $123,111,571.29.
"The entire expenditure involved in these exercises is on the basis of government-to-government procurement. In cases where the Nigerian government dealt with equipment manufacturers, their home governments have in all cases given guarantees to the federal government. Again, it is important to stress that no contractors or commission agents have been involved in the procurements under discussion.
"All USD 1,000 million was domiciled in the Central Bank of Nigeria and to date, not a single Dollar of it has been transferred to the Ministry of Defence or any other ministry, agency of government, individuals or political party office as was the norm under the PDP administration.
"We note that the PDP made so much of a report claiming that the National Security Adviser, NSA had declared the entire amount of USD 1,000 million as missing. The NSA will not have said this. I am sure have the correct story to tell. Without approval of end-user certification as issued by his office, no arms can lawfully enter Nigeria.
In these days of fake news, citizens including political parties pretending to the role opposition parties must be careful about the reports they work with. The PDP spent Defence procurement funds on their failed 2015 political campaigns as proven in court. That is not to say that every succeeding government, more so one led by a Buhari will do the same."