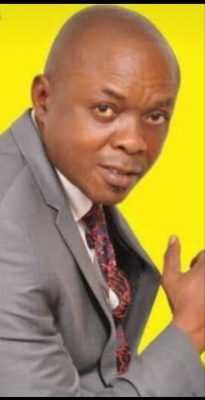 By Mashe Umaru Gwamna
The Principal Consultant of Mark Ugorji and Co., yesterday harped on the advantages of patronizing professionals in real estate.
He said when it comes to transactions in Nigeria, professionals should be contacted.
ESV.Ugorji made the disclosure yesterday in Abuja, while speaking to Peoples Daily.
He added that a typical real estate transaction which has to do with agency, where by a buyer is connected to a seller by a middleman (Estate Surveyor and Valuer),for the sale of a property.
He averred that real estate transactions today has become very vital with the era of economic downturn. "Every money one has should be invested properly and should not be wasted at any point."
He said many swindlers are on the prowl, looking for unsuspecting innocent citizens to dupe of their hard earned money, since most citizens usually look for cheap way, instead of going through the right channel for transactions.
According to ESV.Ugorji, "for citizens to avoid such losses, as professionals we advise them to patronize the estate surveyors and valuer to get the best services.
"Engaging an estate surveyor is the best. His duty is to vertify the owner of property to know whether the property actually belongs to him, by checking on the title documents to ensure genuines and no encumbrances on it.
"The buyer too should make sure it is not illegal stolen funds he wants to use to purchase the property, so as to avoid future problems.
"When all these processes are properly done, the transaction can be done," he said .
Consequently, he added that the Estate Surveyor and Valuer has been licensed and can be reported if he doesn't do his duties right. "This keeps him or her in check, so that he won't lose his licence like the quacks who have nothing to loose and can get away with any unprofessional act."
He also said that the fees to be paid to the professionals are moderate and fixed but the quacks charge anything they like with reckless abandon.
Speaking further, ESV.Ugorji, emphasised that the right documents for the agency transactions are provided by the estate Surveyors which covers all stipulated areas of the transaction to avoid future problems.
On the need to eradicating quacks in real estate, the Surveyor said it is a big fight that the government must address to protect the industry and help economic development.
"There is a code of ethics in the profession that protects tenants and ordinary people from being defrauded. I urge people to patronise professionals in the industry to guard against being defrauded."