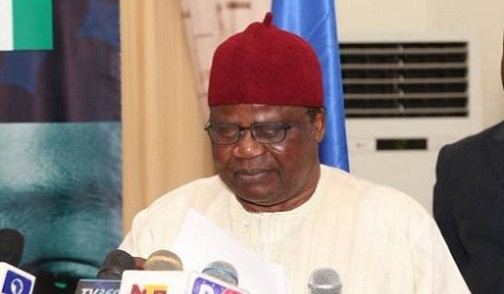 Stories by Stanley Onyekwere
Parents have been charged to always be willing to expose their children to better ways and platforms that would unlock their potentials for maximum impact on the society.
This charge was given by Prince Tony Momoh, former minister of information, at the Maiden graduation and book launch ceremony of Sylsol p Academy, Duste Baupma, Abuja, on Saturday.
Momoh, who is the Pro-Chancellor and Chairman Governing Council, University of Jos, particularly implored parents to always respect the rights of their children to be educated, as they are leaders of tomorrow.
According to the elder statesman, children deserve to be properly nurtured and educated in whatever discipline that would empower them to contribute significantly to the development of the society.
He adds: "Everything parents do with and for their children is like sowing seeds that will bear fruit in the future, and affect the society."
Momoh, who was Father of the Day and chief launcher, wrote the foreword to the book, titled: The Pain of the Nigerian Child, authored by children under the umbrella of The Sylsol P. Academy Young Writers Club(SYWC), Abuja.
In her welcome address, Proprietress of the School: Mrs Sylvia Chime, explained that the first graduation and book launching ceremony of the School, was organized to celebrate the great future leaders of the society.
Mrs Chime, who is SYWC president, stressed the importance of harnessing the vast potentials inherent in children, through exposure to quality learning for the good of the society.
She pleaded with parents to help in advancing the realization of the School's objective to secure the future of children especially those from less privileged homes in the society.
"The Young Writers Club, which is just six months old, is a platform to harness and nurture special potentials of children in creative writing at early age for proper utilization, geared towards touching lives positively.
"Membership of this club is open to pupils and students between six and seventeen from other schools," she said.
While commenting on the book, Mrs Chime said it's conceptualized out of concern towards the pain and depression of those, who are trapped in the vicissitude of life from various life-threatening issues.