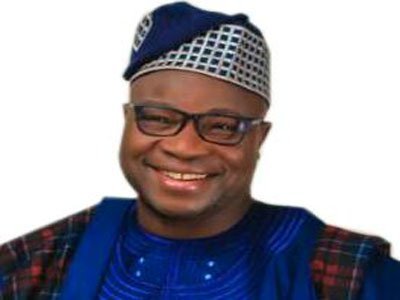 By Lateef Ibrahim, Abuja
The runner-up in Saturday's Peoples Democratic Party (PDP) governorship primary election in Osun State, Dr. Akin Ogunbiyi has called on the leadership of the party to declare him party's flag bearer in the state gubernatorial poll scheduled for September 22, 2018.
Ogunbiyi, who stormed the Wadata Plaza, national secretariat of PDP, yesterday, with several of his supporters, faulted the process that produced the winner of the primary election, Senator Nurudeen Ademola Adeleke, who polled a total of 1,569 votes, seven more than Ogunbiyi's 1,562.
Ogunbiyi, in a petition addressed to the chairman, gubernatorial Electoral Appeal Panel of the PDP, premised his prayers on the ground that 42 voided votes and 128 unaccounted votes were his, adding that the total votes he garnered amounted to 1,732.
He said, "I, Dr. Akin Ogunbiyi, having polled the highest number of votes in the primary election of 21st July, 2018, be declared the validly nominated/ elected PDP governorship candidate for the forthcoming September 22, 2018 gubernatorial election for Osun State."
Ogunbiyi similarly questioned Senator Adeleke's eligibility for the poll, stressing that a document allegedly submitted by the lawmaker as evidence of his educational qualification up to school certificate level does not meet the basic qualification stipulated by the 1999 Constitution (as amended) and the Electoral Act.
He added, "The Principal of Muslim Grammar School, Ede, Mr. Khalid Abbas who purportedly signed the testimonial had not been posted to the school in question as at the date indicated on the document," he noted, adding that "The Principal has denied ever issuing or signing it and the denial is very well on record."
He also called for the disqualification of Adeleke on the ground that "Contrary to Section 30, Sub Section E of the Electoral Guidelines for primary election 2018, the total number of delegates accredited was not announced before the commencement of voting."
In his reaction however, Senator Adeleke enjoined all those who felt aggrieved to join hands with him to reclaim the state from the All Progressives Congress, APC.
He particularly urged Dr. Ogunbiyi to "come on board," describing last Saturday primary election as a brotherly contest.
"I congratulate Dr. Akin Ogunbiyi and his hard fighting team for running a good and impressive campaign. It was a brotherly contest in our collective strive to redeem our state. It is therefore no gainsaying that we are all winners.
"My emergence as the governorship candidate of our great party marks the beginning of divine liberation of our dear people from repression and oppression," he stated.