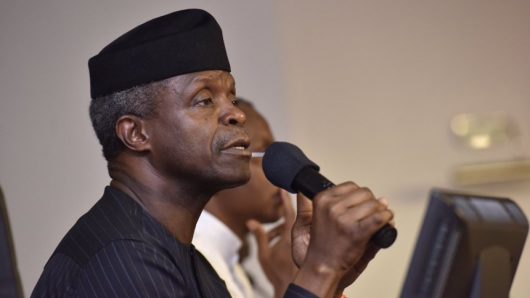 Mariam Sanni, Abuja
The wife of the Vice President, Mrs Dolapo Osinbajo has urged groups, organisations and individuals to support more indigent girls and women to access quality education and empowerment.
Osinbajo made the call as a special guest at the Gala Night/Fund Raising Dinner of the Diamond Lights Women Empowerment Initiative (DLWEI) in Lagos.
She said that people, by educating girls and empowering women, would be investing in the future of the country.
"There are lots of women out there, our sisters, mothers, wives and daughters.
She said that a little girl , given a helped will be able to attain a greater height.
"The initiative has done. I implore us and encourage us to hold up our hands by providing financial support and lend a hand, so that we can ensure that every woman in Nigeria is taken care of and educated," she said.
In her address, Pastor Adefunke Kasali, the Founder on the DLWEI, said the initiative was born with a burden to reach out to women and girls.
She said that it was aimed at ensuring that women and girls fulfill their God-given purpose on earth.
Kasali said that DLWEI was planning to take the initiative to the North-Central and North-East, to help displaced women and girls.