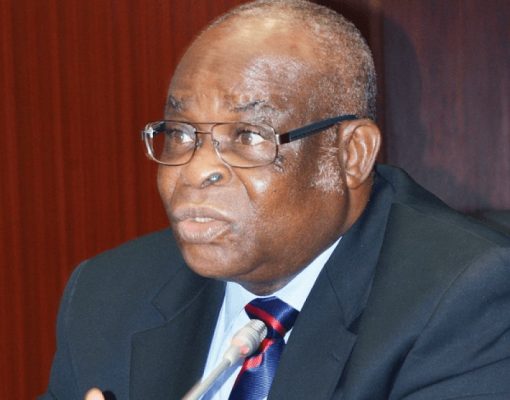 By Ikechukwu Okaforadi
A political group, Forum of Non-governmental Organisations (FNGO), has encouraged President Muhammadu Buhari to intensity his effort to eliminate corruption in Nigeria, particularly within the judicial arm of government.
Coordinator of the Forum, Wole Badmus, while leading a peaceful procession in support of the President yesterday in Abuja, stated that every right thinking Nigerian would support Buhari's drive in sanitising the judiciary.
He urged President Buhari to ignore all antics being deployed by the suspended Chief Justice of Nigeria, Wlater Onnoghen to stall trial in the allegations of corruption against him.
"We are here to register our support for bold step taken by President Muhammadu Buhari in ensuring that he sanitised the Judiciary.
"We also want to tell Nigerians that the antics, being deployed by the suspend CJN, Walter Onnoghen is meant to sit on his own case. Knowing well that he cannot sit on his own case, he is trying to use all known avenue to frustrate a smooth trial in the offence which he has committed.
"We are here to tell Mr. President that not minding the antics of those who are making noise, suggesting that he has erred in law, we are here to tell him that the people of Nigeria are behind him and he should not be distracted and he should remain focused. Come February 16, we are going to mobilise enormous votes for the President," he said.
Another leader of the Forum, Obaje David, explained that the Nigerian youths and women are in support of the Presidents efforts to sanitise the judiciary.
"I want the President to know that the people of Nigeria, the youth, the women, and every right thinking Nigerian are fully in support of him, we support his effort to ensure that there is sanity in the judiciary.
"The last time we came –out, I told the world that the highest level of corruption is being perpetrated in the judicial sector, people never believed it, but now, our own President, Muhammadu Buhari has exposed it more. If a CJN can forget to declare his assets with such huge amount in foreign currency, he might as well forget to know whether as an accused person, I am right or wrong on the side of law. We are glad and we are happy with Mr. President, we assure him of our support for another term," Obaje said.