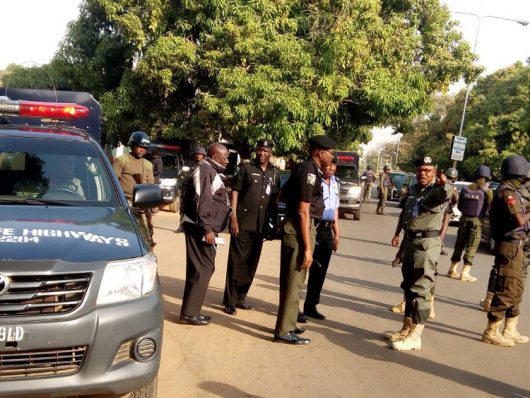 From Yakubu Mustapha Minna
Crisis that erupted between students of the Federal Polytechnic, Bida, Niger State and members of the Road Transport Union/Indigenes of Bida Community occurred on Sunday leading to the death of one person while 13 people were arrested in connection with the incident.
The Niger state Police Commissioner, Mr Dibal Yakadi confirmed the incident yesterday in Minna saying that, the 13 arrested persons are being interrogated and 40 mobile police officers and 20 conventional police had been deployed to the area to ensure law and order.
Yakadi hinted that "a lecturer of the institution Danladi Mohammed together with one Johnson Ouoha and Habib Mohammed were wounded." he stated.
According to a press statement issued yesterday by the school's Public Relations Officer, Hussaini Muhammad Enagi said that the management of the institution met Monday and had deliberated over the crisis.
Enagi stated that the crisis emanated from a misunderstanding between some students of the institution who boarded a commercial vehicle from Minna to Bida on Saturday night.
He said that details of the crisis were still sketchy hence management has constituted an investigation committee to look into the remote and immediate causes of the crisis, ascertain number of casualties, identify the extent of damages and determine the cost implication involved.
The committee is also mandated to apportion blame where necessary, to come up with recommendations in order to forestall further occurrence and to submit report within two weeks.
The statement added that the committee would entertain complaints from the general public and memoranda/suggestions on peaceful resolution and the way forward.
The Rector of the Institution, Dr. Abubakar Dzukogi appealed to all staff, students, members of the Road Transport Union, the indigenes of Bida Community and the general public to allow peace to reign and not to take any action capable of constituting a threat to the peace already restored since yesterday.
He said, the management has also scheduled to visit His Royal Highness at the Palace and the Hospitals where some of the victims of the crisis were hospitalized.
"The students are therefore assured of their safety as more security men have been drafted to both within and outside the campus and should go about their normal academic activities which will resume tomorrow, Tuesday 4th September, 2018 as Monday, September 3, 2018 had been declared lecture free by Management.
"Students are to note also that the examination time table remains as earlier schedule," he added.
The Rector therefore thanked, Etsu Nupe, Alhaji Yahaya Abubakar, the Maiyakin Nupe, Pharmacist Yahaya Mayaki and all the security agencies in Bida for their effort in bringing the situation under control.