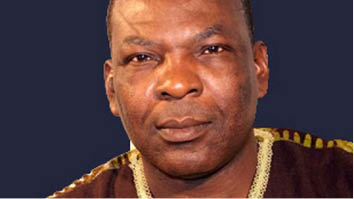 By Mashe Umaru Gwamna
The Environmental Rights Action/Friends of the Earth Nigeria (ERA/FoEN) has frowned at the federal government's plan to resume oil exploration in Ogoniland even when the cleanup of the Ogoni environment is yet to take off as recommended by the United Nations Environment Programme (UNEP).
ERA/FoEN position was informed by media reports indicating that Ogoni elders petitioned Vice President Yemi Osinbajo earlier this month, alleging that the delay in commencement of the Ogoni clean-up was because the Petroleum Minister was tying the clean-up process to resumption of oil exploration in Ogoniland.
The petition was said to have been signed by Rivers State Senator, Bennett Birabi, Dr. Desmond Nbete, Mr. Ledum Mitee, Mr. Baritor L. Kpagih, Prof. Johnson Nna, Chief Monday Abueh and five others.
In the letter, the petitioners expressed concern that "two years after the much publicised flag-off ceremony for the clean-up of Ogoni land as recommended by the UNEP by the Vice President, the Minister of State for Petroleum Resources is now tying the expected commencement of the clean-up and remediation process to resumption of oil and gas activities in our land by his preferred company".
ERA/FoEN, in a statement by its head, media & campaigns, Philip Jakpor said that the news is not surprising to the group as it had over the course of the last three years alerted that the cleanup process was mired in needless controversy and lack of clarity
A statement signed by the Head, Media & Campaigns, Philip Jakpor said the Executive Director, Godwin Uyi Ojo said: "It is very disturbing that the quest to sure up oil revenue has taken front seat in the Ogoni cleanup exercise while the cleanup proper which will restore the dignity of the people is now subject to needless back and forths"
Ojo said ERA/FoEN is in solidarity with the Ogoni people and Gbo Kabaari Ogoni that the clean-up of their violated environment should not be tied to resumption of oil exploration, even as he added that, "the Ogoni people are getting frustrated at the government's perceived lack of sincerity with the UNEP-recommended exercise".
He noted that the Ogonis, Nigerians at large and the international community are anxious to see the first drop of oil to clean properly so that restoration work can commence.
"Resumption of oil exploration is a distraction and secondary for now because the critical cleanup has taken the backseat. What the Ogoni people require and demand as a right is the immediate commencement of the cleanup. Enough of this drama", Ojo insisted.