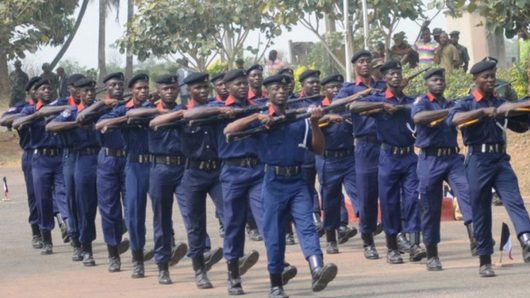 By Stanley Onyekwere
Commandant of Nigeria Security and Civil Defence Corps (NSCDC), Federal Capital Territory (FCT) Command, Patrick Ukpan has vowed to punish anyone who triggers electoral violence in the forthcoming reschedule elections in FCT.
Ukpan admonished politicians and their supporters to give peace a chance, as any election marred by violence loses credibility and he will punish anyone who breaches peace in the territory.
He spoke during while interacting with newsmen in his office in Abuja on Monday.
"Election marred by violent cannot be said to be credible. Violence is an I'll-wind that does no good. That is why NSCDC will not allow anything that will lead to violence in the forthcoming elections.
"Our rules are to maintain peace and order and also to give the electorate and residents the assurance that they can go about and perform their civic responsibility and to also ensure that the election is conducted in a credible way and malpractices did not take place," Ukpan said.
The commandant further expressed satisfaction over the preparations for the election, saying that his command are equal to the task ahead, as all the logistics for the assignment have been provided by the Commandant General and their men are ready.
He also stressed that the command have partnered with other security agencies to make sure that Abuja is free from any form of violence during and after the elections.