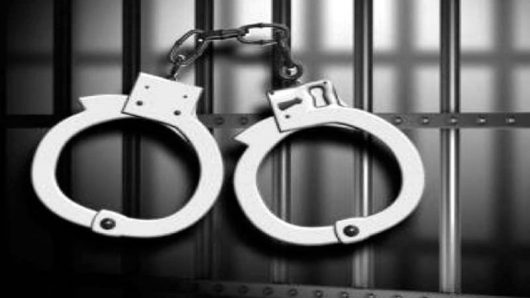 The United States' Federal Bureau of Investigation (FBI), Thursday (Aug 22) announced a massive bust of a syndicate of online fraudsters, mostly Nigerians. It said it had arrested 80 suspects of cyber crime and money laundering and 57 more were being hunted globally in investigations which began since 2016. According to FBI, the suspects were involved in schemes resulting in the transfer of at least $6 million in fraudulently obtained funds and the overall conspiracy was responsible for the attempted theft of an additional $40 million.
The reaction of the Nigerian government has been forthwith, frank and not dismissive. It mirrors the shock of millions of honest and patriotic citizens of this greatly God-blessed nation. Presidential spokesman Garba Shehu, reacting to the FBI's embarrassing report, said "the Nigerian Government has taken a position on this matter, it is cooperation all the way." He said further: "If Nigerians are involved in this thing, well, hard luck to them. The president will not stand in the way of the justice system. Every citizen that travels out of this country is expected to obey the laws of their host country. President Muhammadu Buhari is not one to excuse Nigerians from the laws of countries in which they reside.
"Therefore, you will expect a more vigorous engagement with the National Assembly. The laws will have to change; this has got to be tackled and if it will take executive orders, this will be strengthened very rapidly." Asked if there has ben direct communication between Nigeria and the American government on the matter, Garba replied: "Yes, the diaspora commission is there. I think every person with a modicum of common sense knows that the action of few Nigerians is not the action of all Nigerians. We are 200 million plus in the country and you are talking about 80 Nigerians in this case. They will face the justice system. If the Nigerian Government is expected to cooperate in anyway, (including) extradition, if it meets the requirement of our laws, they will be assisted to ensure they face justice in that country. Nigerians are hardworking people all over the world; there are millions of our citizens out there earning a legitimate living, they don't deserve to be so tarnished."
The FBI list that went viral on August 2 contained 77 names of persons of predominantly South East ethnic group. A people renowned for their ingenuity and business acumen. Regrettably, there are also black sheep among them who misdirect these creative energies into criminality. In doing so, they soil the reputations of their honest compatriots abroad and back home. Not only that, the name of Nigeria is dragged In the mud.
As we said earlier, we welcome the federal government's robust reaction to this latest sludge on our reputation. We commend it for not waiting for the American government to first ask for help before making an offer of it. Those indicted online fraudsters who have run back to Nigeria must not find a safe haven here to freely spend their loot. This is not a task for the government alone. Relations of the suspects should not shield them but denounce and give them up to face the law.