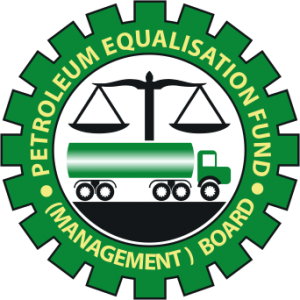 …As Reps task agency on debts owed transporters
By Umar Muhammad Puma
The Executive Secretary of the Petroleum Equalization Fund (PEF), Ahmed Boboi has said the Nigerian National Petroleum Corporation (NNPC), owes the biggest amount of the percentage yet to be recovered by his organisation.
Boboyi, however, did not mention in specific terms the amount owed by the NNPC, adding that "bridging was to supposed to be about 30 to 40 percent but it has gone to almost 90percent but we are still coping".
He commended both chambers of the National Assembly, especially, the House of Representatives for passing the Petroleum Industry Governance Bill (PIGB) for Presidential assent.
The PEF boss gave the commendation when he received members of the House of Representatives Committee on Petroleum (Downstream), who were on an oversight visit to the agency.
He said: "We at the Petroleum Equalization Fund and indeed other sister agencies in the sector are grateful to the Speaker and leadership of the House for the gesture of passing the bill".
Briefing the lawmakers, the ES said their primary mandate revolves around oil marketing companies by way of collecting petroleum taxes that are in turn used to pay logistic cost incurred by companies who transport products from various points to the final consumers.
Mr. Boboi stated that the way the agency has sourced for revenue is the tax it collects from petroleum marketers, out of which it's pays different level of transporters for moving products from point A to point B.
He said the sum of N7, 20kobo is paid by the agency as bridging on every litre of petrol, N3,50kobo for equalization, while 15kobo is paid for marine transport.
Speaking to journalists after the session, Chairman of the Committee, Rep Joseph Akinlaja (PDP, Ondo), who led members on the visit stressed the need for the agency to pay outstanding debts owed to products transporters in the sector.
He noted that though, the transporters have been patriotic enough not to go on strike despite being owed, government should not take their magnanimity for granted.
He however, expressed satisfaction with the way the agency has managed to regularly pay claims without resulting to seeking government help even though, the law allows it to.
Members during the visit asked sundry questions regarding the agency's financial burden as it relate to personnel and overhead cost.
They harped on the need for adequate implementation of capital budget with a view to efficiently discharge its responsibilities as their affect the downstream sector of the economy.