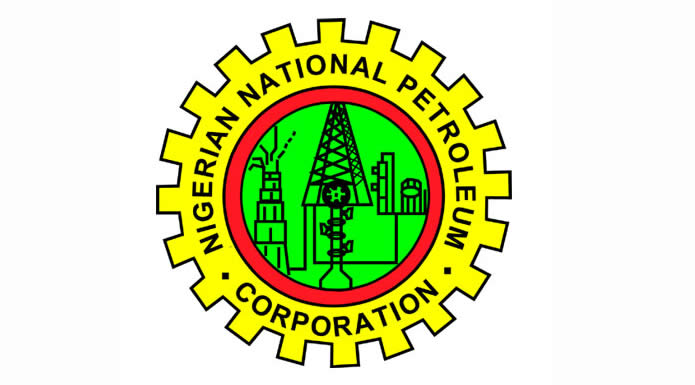 •As NUPENG backs labour on strike
By Etuka Sunday
As Nigerian Labour Congress ((NLC) prepares to begin industrial action on Minimum Wage tomorrow, Tuesday, the Nigerian National Petroleum Corporation (NNPC) has assured of adequate supply of petroleum products to motorists across the country.
Dispelling the rumour of an impending fuel scarcity in a Press Release yesterday in Abuja, the NNPC Group General Manager, Group Public Affairs, Mr. Ndu Ughamadu, said the corporation had 39 days petroleum products sufficiency and about 25 days products availability on land, stressing that motorists and other consumers of petroleum products are assured of adequate stock to meet their energy needs.
The NNPC spokesperson said providing information on the petroleum products stock level became necessary to dispel suggestions that the threat of strike action by the Nigeria Labour Congress (NLC) would result in a slip into a round of products shortages across the country.
Ughamadu advised motorists not to engage in panic buying, as the corporation would do all it could to ensure the strike action does not impact negatively on fuel distribution nationwide.
He stated that Nigerians should remain vigilant and volunteer information to the Department of Petroleum Resources (DPR), the Industry regulator or to any law enforcement agency around them, on any station that attempts to take advantage of any prevailing situation in the country at the expense of the consumers.
Meanwhile, there are strong indications that the Nigeria Union of Petroleum and Natural Gas Workers, NUPENG, has pledged its loyalty to the Nigeria Labour Congress and any step that the NLC decides to take.
NUPENG President, Prince Akporeha, hinted the media over the weekend that since his union is an affiliate of the NLC, it would comply fully with any directive the NLC gave.
This resulted in speculations that there may be shortage of fuel this week. Recall that the Federal Government had on Friday obtained an order from the National Industrial Court restraining the organised labour from embarking on strike.
The NLC, the Trade Union Congress and the United Labour Congress, have, however, insisted on embarking on the strike, claiming that they had not been served with court processes.
The labour unions had fixed November 6, 2018 for the commencement of an indefinite strike over the failure of the Federal Government to approve the N30, 000 it is demanding as minimum wage.
Last week, the Nigeria Governors Forum said it could only pay N22, 500 as minimum wage, a position which was rejected by the Federal Government and the unions.
In furtherance to its efforts to find a lasting solution to the crisis, the Federal Government and labour unions met yesterday in Abuja.