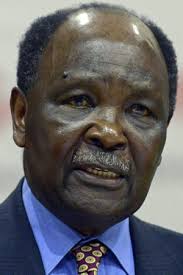 By Ese Awhotu with agency report
Former Head of State, Gen. Yakubu Gowon (retd), has expressed worry over the security situation in the country.
He said, "I am sad and worried at the religious dimension the killings are assuming.
"It is worrisome to see innocent people being killed. Government should make more efforts to tackle the insecurity situation in the country before it descends into a full religious war."
Gowon spoke over the weekend at the Benue People's House, Makurdi, when he visited Governor Samuel Ortom to commiserate with the government and the people of the state over the wanton killings and destruction of properties in the state.
The former Head of State was particularly worried over the killings of innocent and unarmed villagers by armed herdsmen, which had yet to be stopped by appropriate authorities.
He revealed that he was out of the country when two priests and 17 worshipers were killed in a church in the state during morning mass, expressed the condolences of his group, 'Nigeria Prays' to the governor.
Gowon commended Ortom and the Benue state government for the way they had so far handled the issues of killings and devastation of communities.
Responding, Ortom, who was represented by his deputy, Mr Benson Abounu, thanked Gowon for commiserating with the people of the state as well as lending his voice to the call on the Federal Government to take decisive actions to end the orgy of violence.