Nigeria's latest epidemic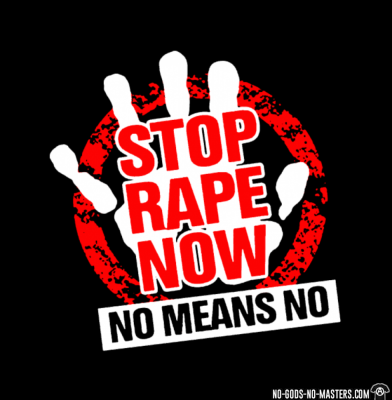 In 2014, Nigeria had an Ebola virus epidemic and managed rather very well. Now we have an epidemic of a social kind which may get out of control. Only recently, the Minister of Women Affairs, Pauline Tallen, spoke about the "alarming" spike in rape cases in the country that have happened during the lockdown imposed in some areas to limit the spread of coronavirus. "There has been an outcry against rape epidemic because of the lockdown," she said, calling on security agencies to speed up investigations. "Rape cases had recently increased by a factor of three," she said, noting that "women and children are locked down with their abusers."
The results of a survey published by NOI Polls in July 2019 suggested that up to one in every three girls living in this country could have experienced at least one form of sexual assault by the time they reach 25. According to recent studies, It is not uncommon for rape to go unreported – with some victims and their families, fearing stigmatisation, police extortion and a lack of trust in the judicial process makes them choose not to report cases to the authorities.
But earlier this month, human rights campaigners rallied in Abuja, the nation's capital, to raise awareness about violence against women. More than 200 protesters marched around police headquarters, chanting slogans and holding banners that read "Justice for all Nigerian girls and women" and "No means no". #JusticeForUwa has been one of the hashtags trending on social media in the last two weeks after Vera Uwaila Omosuwa, a 22-year-old student, died two days after she was reportedly raped in a church in the southern city of Benin, Edo state. "Children are dying, women are dying, enough is enough," Dorothy Njemanze, one of the protest organisers, was quoted as saying. She and other campaigners said they were "watching every step of everything they [politicians] say and do on sexual based violence".
The Inspector General of Police Mohammed Abubakar said he had ordered the immediate deployment of additional investigators to specialist gender violence desks. "This is to strengthen and enhance the capacity of the units to respond to increasing challenges of sexual assaults and domestic/gender-based violence linked with the outbreak of the COVID-19 pandemic and other social ills within the country," he said in a statement.
The problem is this official line is all too disappointingly familiar. We recall our editorial of Oct. 14 2019, commending President Muhammadu Buhari and the police for the no-nonsense stand they took on gender based violence including rape anywhere in the country. Buhari said he did not think government and society in general were doing enough to tackle the problem. "The country must do more to address incidents of sexual violence, sexual abuses in our schools, discrimination, human trafficking and cultural practices that violate women's rights."
Our editorial quoted the President as saying he "welcomed amendments proposed by the National Assembly to address these issues and urged police and schools to take harassment cases seriously. Federal parliamentarians have promised a flurry of legislation in coming days to facilitate the prosecution of sex abuse cases. A bill aiming to tackle violence against women and gender discrimination was introduced in 2016, but did not pass the Senate."
However, one year on, nothing much has changed. We are getting the same hollow promises and assurances of things that will be done to curb the crime. No wonder, not a small number of rape victims have resorted to self help – defending their honour and life by any means possible. Not the right thing to do under the law but it is better than to do nothing when the law can't stand up for them.