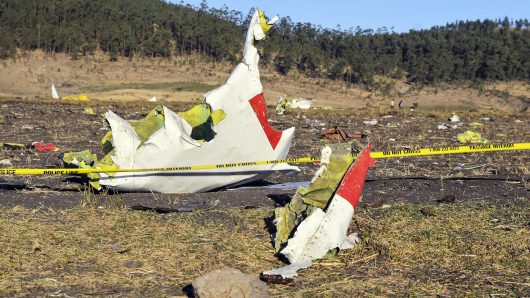 From Suleiman Idris, Lagos
A Canadian Professor of Nigeria origin, Pius Adesanmi, the Director of the Institute of African Studies at Carleton University in Canada is said to be among 157 passengers and crew that lost their lives Sunday on the ill-fated Ethiopia airlines flight ET 302/10 March en-route Nairobi from Addis Ababa, Bole International Airport in Ethiopia.
Professor Adesannmi, a former Professor of Comparative Literature at the Pennsylvania State University in the United States was on his way to attend the AU ECOSOCC committee meeting in Nairobi, according to reports.
The airline, the leading in Africa confirmed that its flight ET 302/10 March in schedule service from Addis Ababa to Nairobi was involved in an accident around Bishoftu (Debre Zeit).
The aircraft B-737-800MAX with registration number ET- AVJ took off at 08:38 am local time from Addis Ababa, Bole International Airport and lost contact at 08:44am.
Among the crashed victims, Kenya nationalities ere in majority with 32 citizens, followed by Canadian with 18 and Ethiopia had 9 on board. China, Italy and the USA all had 8 of their citizens' also.
There were other 16 African from different countries of the continent while other European nations also have 37 on the plane.
Others include Indian, Saudi Arabian, and Austrian, Indonesia, and Nepal citizens.