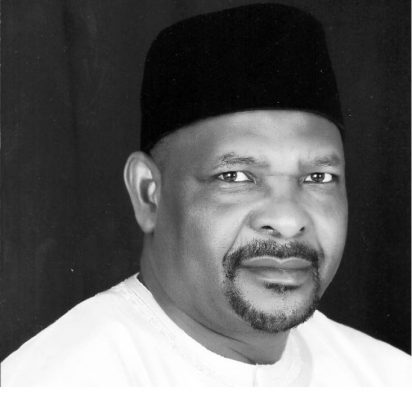 Abdul Ahmed Ningi was the Deputy Senate leader in the 7th Senate, he was one time Majority Leader in the House of Representatives, and headed the Solid Minerals and Police Affairs Committees in the lower chamber, in this interview; he talks about his aspiration and the political situation in Nigeria.
You have been consulting your people on your gubernatorial ambition since last year and from the beginning of this year, a lot of groups and stakeholders are openly endorsing your candidature to go for the gubernatorial ticket, what is your plan?
That is very correct, I have been consulting my people, I have visited all the senatorial zones of the state and the response has been encouraging and positive. We give thanks to God that our little contribution in the state and National level is being appreciated by the people at home, remember they have been with me all my political life, and from the look of things they are satisfied with our performance, Alhamdulilah, the consultation is still ongoing, we are waiting for the guidelines to be released by the PDP national headquarters, till today we are still meeting our elders and youths to see how we can reach our destination.
So we can now say you have heeded to the clarion call of your people?
Yes, it is a call to serve, and I look up to God for guidance, I am daily praying to God, if it is for good let it be, if it is for bad God should take care, but to tell you the truth, the outpouring of calls and support for my aspiration is overwhelming and I cannot reject my peoples demand. I have accepted their call.
What stands you out among other aspirants vying for the same position of governor of Bauchi state?
A lot of things, firstly, my connection with the people of Bauchi state, and by the grace of God, a true Ambassador of my state, and secondly, my pedigree and experience. I have had cognate experience in both the House of Representatives and the Senate, I was Chairman Solid Minerals and later Police Affairs Committees, I have presided over committees like Niger Delta and Sure-P at ad hoc levels, so, I have what you call experience. As I said earlier, I am connected with the grassroots all over the state, not only in my constituency and senatorial districts, all over Bauchi state; anywhere I go to in the state, I am at home. And I have been a staunch and committed party man since 1999.
Do we say your connection with the people has been the secret of your rising political profile?
Yes, that is what I am telling you, I have been in the National Assembly since 1999, three times as a member of House of Representatives and a proactive Senator, it is the grace of the Almighty Allah and the love my people have for me that has kept me going to this moment. For over 16 years now, I have been on the side of truth, saying it no matter whose ox is gored, and those close to me know that I am for all Christians, Muslims, Women, Youth, the disabled and even the aged. An interesting aspect of my political life is that even non indigenes in the state benefit from my empowerment programmes, name them, Igbos, Yorubas and other ethnic groups, who have made Bauchi state their home. I am a firm believer that power comes from God and resides with the people, God gives position to whom he wishes.
What are your plans for Bauchi state if you get the ticket and eventually win the governorship election?
My plans for Bauchi state are numerous, but let me assure the people of my great state that I would consolidate on the achievements of all previous governors and initiate programmes that would improve the lot of the people of the state. Be that as it may, I will place high premium on the development of the Micro Small and Medium Enterprises (MSMEs), I intend to create thousands of jobs through massive support for MSMEs in the state, education, youth empowerment, eradication of poverty and revitalizing agriculture, as well as rekindling hope for the hopeless citizens in the state will also be my priority. We will also revitalize agriculture, which is our mainstay, we would make Bauchi State financially autonomous, the state will no longer depend on monthly federation allocation to pay salaries, and execute projects. We shall lay emphasis on security, protection of lives and properties. Our mission and vision will be published at the right time; this is just a synopsis, but above all, we will be there to serve the people of Bauchi State.
What advice do you have for politicians' countdown to 2019 elections?
Very good, I think first and foremost, we should all display maturity in our quest to seek the peoples' mandate, so let us all play the game according to the rules please, there is no need creating tension, politically-motivated violence and deliberate physical assault on voters and election officials by hired thugs, assassination of political opponent. It is not our style here and God forbid, it will never happen, we in Bauchi are real democrats and we are proud of that tradition. Though it appears to me that an overwhelming majority of Nigerian politicians have not learnt useful lessons from history about the ultimate futility of using violence to achieve political power.
Let me urge my fellow politicians to put the interest of the masses first before their personal ambition, all bitterness should be put aside; I want to advise all politicians to play according to the rules of the game.