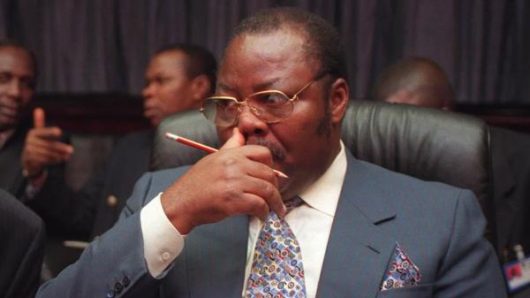 By Ese Awhotu with agency report
Anti-corruption group, Global Witness, has released a report indicating that Nigeria lost an estimated $6bn revenue in the OPL 245 oil deal in 2011.
The deal involved Eni and Shell which are accused of knowing the money they paid to Nigeria would be used for bribes.
BBC reported that a court in Milan is considering charges of corruption against Eni and Shell in a controversial oil deal that led to Nigeria losing an estimated $6bn.
Global Witness has calculated the OPL 245 deal in 2011 deprived Nigeria of double its annual education and healthcare budget.
However, BBC reports that the Italian and Anglo-Dutch energy giants denied any wrongdoing.
This unfolding scandal, which is being played out in an Italian court, has involved former MI6 officers, the FBI, a former President of Nigeria, as well as current and former senior executives at the two oil companies.
The former Nigerian oil minister, Dan Etete, was found guilty by a court in France of money laundering; and it emerged he used illicit funds to buy a speed boat and a chateau. It is also claimed he had so much cash in $100 bills that it weighed five tonnes.
Two international oil and gas giants, Royal Dutch Shell and Italian Agip-Eni, were said to have paid out about $1.1 billion to Dan Etete.
The payout has been a controversial issue involving cross-border investigation spanning over six countries. Several Nigerian government officials were believed to have received several million dollars in bribes for the enabling roles they played.
Global Witness in its new report titled Take the Future, however, said the projected lost revenue could fund Nigeria's combined annual federal health and education budgets.
The report draws on an analysis from leading experts at Resources for Development Consulting, commissioned by Global Witness and NGOs HEDA,
RE:Common and The Corner House.
The analysis of the contract terms estimated these changes could reduce the Nigerian government's projected revenue from the oil fields by $5.86 billion over the lifetime of the project when compared to the terms that had applied before the 2011 deal and assuming an oil price of $70 per barrel.
Recall that in 1995, when he was Minister of Petroleum under military Head of State, General Sani Abacha, Dan Etete was said to have facilitated the transfer of payment of $1.1bn to a company he set up before.
The company, Malabu Oil and Gas, was allegedly set up in 1998 by Etete using a false identity so as to award himself a lucrative oil block, OPL245, for which he paid only $2m of the $20m legally required by the state.
When President Goodluck Jonathan came on board, his administration was said to have assisted in facilitating the transfer of payment from Shell and Eni to the company, even when Etete was already a convicted felon for money laundering in France. The Economist then reported that only $800m out of the $1.1bn meant for Malabu Oil and Gas was ever remitted by the Nigerian government.
However, the Nigerian Attorney General, Mohammed Bello Adoke, who signed the documents involved in facilitating the payments, denied the rest was shared by public officials.
The transfer to convicted felon, Etete, only came to public light when a Russian lawyer that claimed to have helped Malabu negotiate a deal with the Jonathan's government sued in New York for a $66m unpaid commission.
Both Shell and Eni, as of September 2014, were being investigated for corruption by the UK and Italy authorities for the incidence.
In 2017, e-mails obtained by anti-corruption charities Global Witness and Finance Uncovered apparently revealed that Shell's executives were negotiating directly with Etete for a year before the oil deal which corruptly enriched Etete was finalized.