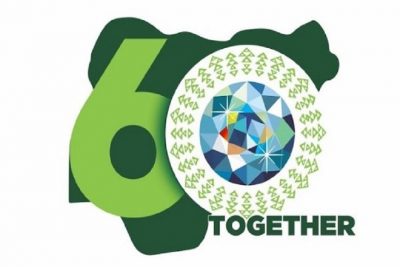 Tuesday Column By Emmanuel Yawe
royawe@yahoo.com | 08024565402
In a magazine interview in the US in 1995, retired Gen. Colin Powell called Nigerians "marvelous scammers". In his words:
"Nigeria is a nation of 90 million people with enormous wealth. And what they could have done with that wealth over the last 20 years – they just pissed it away," said the former U.S. chairman of the Joint Chiefs of Staff in an interview published in the New Yorker. "They just tend not to be honest. Nigerians as a group, frankly, are marvelous scammers. I mean, it is in their national culture."
The comments brought a scathing rebuke from Nigerians, who condemned Powell who was touted at the time as a potential presidential candidate, saying his comments were irresponsible, untrue and decidedly unpresidential.
"You should never make sweeping generalizations like that to describe a people," said Femi Falana, a prominent democracy activist. "Those comments are very unbecoming of a man of his stature."
Brig. Gen. Fred Chijuka, a spokesman for Nigeria's Defense Headquarters, said that Powell's remarks were "unfortunate and unfair," reportedly adding: "Powell certainly knows the potential, population and strategic position of Nigeria and that as giants of Africa we do not deserve such comments from him."
The umbrella Congress of Nigerians Abroad and the Organization of Nigerian Professionals in a joint statement called Powell's comments an "irresponsible tirade of a man who has abandoned his African heritage."
It was not always like that. Time there was when Nigeria was the leading light of the black race. The civil rights movement which swept all over the United States in the 50's and 60's got special impetus from Nigeria. Back in those days, blacks were not allowed to drive Coca Cola delivery vans in the United States. Coca Cola was considered too precious to be left in the hands of black men, who were considered subhuman in those days – maybe even now. Then the picture of a Nigerian driving a Coca cola delivery van in Lagos got published in an American news Magazine and all hell was let loose. If a black man in Lagos, Nigeria was allowed to drive a Coca Cola van, maybe black men were human after all and if they were so in Nigeria, why not the black man in the US. This became a rallying cry of the civil rights movement.
At independence, when Sir Abubakar Tafawa Balewa spoke at the United Nations, he commanded rapt attention. For his diction and eloquence of delivery, he was immediately dubbed the "Golden Voice of Africa." Nigeria was a model nation, admired globally and expected to lead the world in the near future.
A few years before independence, an Indian teacher, Mr Vargis came to work in Nigeria. When I met him about thirty years later, he spoke with nostalgia what he felt of Nigeria in the mid-fifties. He said he saw Nigeria as 'the country' for the simple reason that this country was endowed with everything – both human and material. The weather was perfect and the soil was fertile for the growth of just any crop. To cap it all, the students he was detailed to teach were not only very willing to learn but very intelligent. No other country in the world, including his own India was blessed with what Nigeria had. By the time we met in the 80's, he had lived and worked here for about thirty years, his initial positive opinions about Nigeria had taken a sharp negative swing, sadly.
The down turn began almost immediately at independence in 1960. Writer, Chinua Achebe commends the colonial masters, the Brits for the way they run the country. Under colonial rule, he noted in his last book, "There was a country," that Nigeria was well managed. Then we had our independence in 1960 and our politicians started squabbling over the spoils. One confused Nigerian who saw the behavior of our first republic leaders asked "when is this independence going to end?"
It never came to an end, but for six bumpy years, Nigerian politicians squabbled until the military marched in to murder the amiable conservatives in power and to also terminate the life of the first republic. The invading military accused the politicians of election rigging and corruption – specifically accusing them of taking 10% bribes for all contracts awarded.
Things never got better under the military as a succession of generals that ruled over Nigeria for over a decade attracted the same allegations and even more against themselves, as they overthrew each in a game of political musical chairs. This was the period Nigeria began to enjoy huge revenue from oil which was discovered here in the 50's. By 1979, they took a short break from their sabbatical in the political role. They handed over to President Shehu Shagari who ruled for just four years before the same military came and forcibly chased him out of power.
But things never got better. If anything, they got progressively worst as the military ruled Nigeria for an unbroken period of fifteen years from 1984 to 1999. It was during this period that 419 peaked in Nigeria and Gen Powell made the famous allegation that corruption was part of Nigeria's national culture making all her citizens "marvelous scammers." Bribery got promoted to such an extent that people in position did not demand 10%, they simply pocketed the whole amount of money voted for projects.
Nigeria has reverted to democratic governance since 1999 – giving the country the first ever 21 years of unbroken democratic rule. It is the first time since the country became independent nearly sixty years that democracy will seemingly take roots. But it is still doubtful whether the country has fared better under democracy or under military tyranny.
After the collapse of the first republic and still smarting under the military, the Nigerian nation split into two – Nigeria and Biafra. As Nigeria celebrated sixty years of independence, now under an elected government, the Vice President Yemi Osinbajo was reported to be yelling that there are dangerous cracks in Nigeria and that the country needed special prayers to survive a break up.
Nothing could be more ominous when the whole Vice president of a very volatile country talks that way.