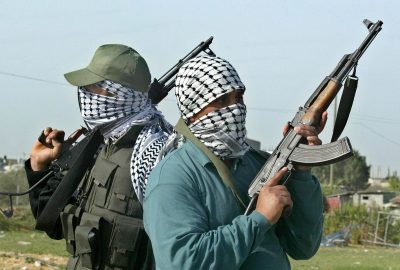 WEDNESDAY COLUMN by USSIJU MEDANER
info@medaner.com, justme4justice@yahoo.com
No individual nation has been spared of insecurity; the extreme, violent human behavior plaguing nations since historic times, which also has varying impacts from nations to nations. In fact, it has been founded that the more developed and sophisticated a society becomes the more it is prone to insecurity. For instance, the United States of America is a candid illustration of such, if one considers its global claim of unmatched development, it still accounts for, perhaps, one of the highest cases of insecurity per thousand of population as compared to any other nation in the world.
Global diseconomy and strategic displacement of certain interests along concentrated religious affiliations, ideology, colour, and geographical placement by acclaimed colour and economic supremacist cum imperial ambition of the West laid the foundation for a new dimension of insecurity; and even more, certain insurgencies, aka, resistance, are rooted in the attempts to oppose unwanted control but became abused and diverted overtime to become deadly monsters confronting the globe and rendering nations hapless in present dispensation. Now, it has not only spread globally, but has equally become an albatross reshaping the tune of national and global peace and development.
In Africa and Nigeria specifically, it has become so easy for dissenting groups to emerge and receive support from foreign organised terror groups because our systems naturally turn citizens to unsatisfied dissents and willing tools for negative actions against the state and systems of the state. In Nigeria, a blessed nation, where the majority are allowed only access to the aroma of the wealth of the nation but not a fair share while they rot in poverty, tramping the streets that are even undeveloped and watching the few living in stupendous, unexplainable affluence; it becomes that, in the absence of a culture of civil engagement and dialogue, the only affordable reaction is to rise against such glaring oppressive system. While some took to menial vices and crimes, others took to pulling down the nation along with the system that denied them their basic rights as citizens. That is the situation of Nigeria. A few individuals control and monopolise the state resources, denying the nation of a fair development, impoverishing its populace, turning out millions of citizens and families without jobs and means of livelihood, setting the people against one another along religious and ethnic lines, and allowing hunger and the longing to belong force many citizens into crimes including the insurgencies and mass insecurities we are currently living with.
Whether it is in American, Europe, the Asian nations, the Arab and Far East countries or even in Africa, terrorism and insurgency are but the same denomination of unnecessary evil and attacks on an amexisting order of inequity that could have been prevented but became a norm and part of the global existence hitherto. Since insurgency became part of the discussion in our world, there is no report of any nation so far that has successfully rooted out the problem; however, the reality of our dealings with it has been continuous exertion of efforts to perpetually subdue the operations and reach of insurgents. That is what is currently happening all over the world. Once the war against insurgency began, it never stops. Today, the developed world, despite their advanced and counterinsurgency capacities, still forever provide huge yearly budgets to fight and suppress insurgent attacks. Anyway, I have come to accept the permanency of global terrorism.
In Nigeria's case, it has recorded a bitter experience of violent conflicts, criminality and insecurities of various forms over the last decades. Since the early 1980s, these have become a recurring decimal especially in the Northern axis of the nation. This not to downplay the thriving crime industries in the South as well. According to a research by Anugwom et al as cited in Yahaya (2011, p.23) "Throughout recorded history in West Africa and indeed black Africa in general, Nigeria seems to rank top among the list of unprecedented upsurge of ethnic and religious disturbances in contemporary times. The situation has remained a constant threat to peace in Nigeria. The vigour it has assumed in contemporary Nigeria has therefore continued to threaten the nationalities that make up the country as a single sovereign democratic entity." Northern Nigeria has forever become enmeshed in violent communal clashes which has overtime redefined the relationships between the Hausa-Fulani and Kataf, Kuteb and Jukun; Hausa-Fulani and Mambilla; the Jukum and Tiv; as well as the pastoralist and farmers. These very many attacks are narrowed down to ethno-religious conflict even though that is a nomenclature given for convenience.
While it is a fact that winning the total war against insurgency is a near impossibility, suppressing the insurgent groups is always well within the capacity of a determined nation and its citizens. This is one area where Nigeria got it wrong. Coming into 2015, we began to see the possibility of total restriction of the insurgents and possibly a controlled annihilation of the sect. They could no longer patrol the cities and villages in the North-East with impunity; their movement down South via the North-Central and FCT was totally stopped; incessant attacks in FCT and boundary states were totally ended. Sanity and serenity returned to the North-Central and the North-East. Cities and villages were totally reclaimed from the insurgents; farmers were able to return back to their farms, roads, schools, highways, airports and markets were all reopened. There was a respite felt across the nation.
Whatever happened to our nation's ability to sustain the tempo and derailing our chances of success in the fight against insurgency and insecurity generally is worth understanding. I have taken stock of our response to insecurity in Nigeria and it becomes more obvious to me what is missing. Security is everyone's responsibility but not in Nigeria. Every group and organisation including individuals seek only their welfare and interests. At a time, some groups saw an unstable and insecurity-torn society as a means to actualise their political ambitions. So, they invested in insecurity and it did pay off. We went into the 2019 elections turning the country into a one mass field of insecurity. The Benue state axis was hypothetically turned into a battle ground; killings allegedly perpetrated by herders were in the news; the ruling party were discredited and the incumbent governor rode on that to power. It was the same story across the south eastern states and some southwest states. Immediately after the elections, respite came to almost all the areas; Benue state stopped experiencing herders' attacks except the Jukun-Tiv ancient and perennial attacks.
The citizens and most especially the press response to incidents of insecurities and perceived terror attacks across the country has always been a negative factor in our frontal efforts at resolving the crisis. There has been one killing too many; the killings in Katsina, the killings in Zamfara, the resumed killing in the North-East and then the lifelong and perennial killing in Southern Kaduna. The killings in Katsina, the home state of the president has been on the rise, displacing the Fulani and Muslim citizens in the state unabatedly. But, there seems to be no show of concern, no condemnation of such by the Nigeria public, not even from the regular quarters – seems we are okay with the development. Nevertheless, the insurgents, on a daily basis, are finding easy targets in the predominant Muslim and Hausa communities of the North-East, but we see nothing wrong in the deaths of those innocent, vulnerable citizens, but rather we are only interested in the fact that Boko Haram is still operating because that is a useful tool to discredit the sitting government. Now, for Southern Kaduna, a territory that has been embroiled by arsons, killings, reprisal attacks for more than three decades unabatedly, yet what is being sold to the public is that the Fulanis are killing Christians which is a wilful mischaracterisation of the incessant conflicts. The Southern Kaduna killings, like every other across the nation, are one killing to many and must be stopped but as long as we take the path of religion, ethnic and other group interests, be it for protection or projection, we will only be helping the causes of the perpetrators of evil and dastardly acts against our vulnerable people and Nigeria.
The game of reporting and of reporters in Nigeria must be altered to create the necessary atmosphere to recognise the problems objectively and for a collective, appropriate response. A scenario whereby we choose to ignore the killings and maiming in Zamfara and Katsina because they are indigenous Muslim settlements but eagerly sugarcoat our pens and apmlify our voices to produce narratives that christen the Southern Kaduna killings as a premeditated genocide being sponsored by 'Muslims' because it is a predominantly Christian community should be discouraged forthwith. The press must alter their narratives on insecurity reporting for the sake of the country – after all, objectivity remains the cardinal objective of classical journalism.
In between 2010 and 2015, when the aboriginal Muslims in Borno State were attacked and killed in their hundreds, the Nigeria press did not label the grave incident a genocide, but perhaps, out of convnience, chooses the strong label for that of Southern Kaduna and similar ones involving a particular faith. When the media fails to truthfully label ignoble actions or chooses to take advantage of such to score a political, or for profit-seeking or whatever point, the first error is that it is emboldening the real perpetrators – particularly in this present era of internet and social media. So, while we fight ourselves over the inconsequentials, the real criminals are busy with their arms as well as enjoying the crimes and meeting their evil targets.
The Southern Kaduna killing is long overdue to end. How can we have the same problem for close to three decades and yet could not resolve it. Just like all other killings, it is high time we converged to properly discuss what has been wrong and what must truly be done and see it getting done. I believe if what has to be done has been done all these years, we would not be on a rigmarole, returning to witness and carry dead bodies of innocent citizens who do not deserve to die. When we allow the killings in Kaduna, by our collective decade-long silence, expectedly, Abuja, and others will become vulnerable and unsafe as it is gradually becoming. When criminals sense that the authority is not really interested in catching them, their tastes and appetites for more criminal acts naturally increase. That is exactly what we are witnessing in Nigeria. It is not too late, we must begin to start correcting this aberration.
On our way to tame insecurity and insurgency in Nigeria there are a number of factors for a reconsideration; a lot of current actions that must be undone and a great deal of inaction that must be corrected in the interest of Nigeria and vulnerable Nigerians in particular. These are concerted efforts and actions we must embark on as individuals, groups, associations, states and at national levels if we truly want a secured Nigeria beyond trite rhetoric on insecurity.
These will begin with the reform of what we commonly call tribal, ethnic and religious groups in the country. It is a fact that till now, most of them get hijacked by psychopathic elements who propagate of ethnic differences and promote insecurities in Nigeria. As at today and as it has been for a while, there is no singular ethnic or regional group in Nigeria that in reality speak for their respective group or region. They have become mere tools for championing individual and syndical agendas; a racket in street parlance. In a society as ours roiled by politicking, untoward ambitions and, readiness to mal-administer any available forum to achieve personal and selfish goals, these self-acclaimed leaders of these groups and organisations have simply turn the platforms of such groups into podiums to enrich themselves as they air the opinions of politicians who are freely willing to pay their prices – a strain of political prostitution. If Nigeria is going to win the war against insurgency and general insecurity in our body politics, we must begin by repositioning the concept of our regional groups like the Afenifere, Ohaneze, Arewa, Miyyette Allah and the rest. These groups are supposed to be pressure groups fronting the interest of their members, engaging the government positively to proffer better livelihood for their members in the overall interest of the country; and with a clear ingroup agenda. However, what we have today are purported groups that are in cahoots with other political groups and often engaging in non-constructive opposition against the Nigerian state.
In the last decades, I have not set my eyes – have you? – on any documented evidence of any developmental program by any of these 'gatekeepers' who claim to be the champions for their ingroups or regions or whatever form beyond the recurrent alliances with politicians; and acting as mouthpieces of politicians and political groups across the country. None of these groups has at any time projects any feasible or beneficial program to solve the nation's perennial security problem but would rather line up behind political groups and individuals against the government. Curiously, some of these groups cannot boast of having 0.5% of their groups as members; and the big joke in town is that some are memberless! Certain individuals and syndicates just wake up, register a group, and begin issuing deceptive, perhaps, delusional, but most certainly disruptive press releases from their sitting rooms to sway unsuspected, often low agency ingroup members who are in the majority.
Then, the religious groups and some radical individuals abuse and misuse the right of freedom of speech to further the crisis and insecurity in Nigeria. What we report, disseminate and 'share' in the case of the ubiquitous social media have a far reaching effect on what eventually returns to Nigeria. Today, the Christians in Nigeria derive pleasures in reporting attacks on Christian population; even though, unfortunately, a larger percentage of the information we peddle are uncorroborated and untrue. We most time arouse fear by painting a possibility that is baseless and circulate the same on social media and Christian-based platforms with such assurances and descriptions that make the fiction of a Christian-centric attack a reality. We exaggerate occurrences of attacks and create a picture of faith-based cleansing that are non-existing. The fact that one of us pasted it on our platform automatically makes it 'true' – which is not – and we immediately begin to add to it and repost it until it goes viral breeding fear, discomfort, and animosity for the other religious group and people in the country. The same is applicable to the Nigerian Muslims, who acquiesce to and enjoy responses that only placate their desires and not the wellness and peace of the country, and as such, have now created more platforms to effect that. Am sure there is nowhere in the Holy Books of either of the two main religions that explicitly provided for adherents to engage in free dispensation of unsubstantiated information that possesses the potential to dismantle one's society and wreck untold havoc on the peaceful coexistence of the citizenry; rather we are enjoin to be carriers of peace.
The political undertone of Nigeria's insecurity and the accompanied unguarded gibberish and incendiaries by some individuals is another factor that must be put on the leash if we are to successfully tame insecurity in Nigeria. It is difficult to separate the growing spate of insecurity in the country from the unpatriotic disposition of some politicians. Last week, for instance, we had the incredible revelation of Dr. Abadiah Mailafiya, a Phd holder, a former banker who rose to the enviable position of deputy deputy-director in the nation's apex bank, CBN. His wikipedia profile has it that he is 'an international polymath' and a statesman. It is something we must all take seriously, nevertheless, as a nation as the lessons and import from the event are analysed. Could we ask whether a man of such high status does not know what and how to handle security information; and, the need to keep some revelation from the general public until it is safe to do so, preferably from the appropriate quarters, then something is bigly wrong. By his enviable elite status, he definitely has access to any of the Nigerian security platforms to register whatever security information he is privy to in the interest of the nation, yet he chose to go to the press to make such claims. What could have been his motive? To Seek relevance? To impress who? To discredit the incumbent Administration? Well, that is the norm currently in the country; or perhaps, he has joined the league of those that have been paid to castigate the president's efforts.
Whichever, what should be important to all Nigerians right now is the substance of his revelation and allegations. We cannot and must not settle for the fact that he has apologised and retracted his incendiary statement. Apologised to who? Until and except, he is sanctioned at the point of making those statements, he needs to supply answers to pertinent questions; he must mention the name of the particular Northern governor who he claimed his intelligence network identities as sponsors of terroristic acts against Nigeria. A man of his status will not just fabricate having meetings with certain leaders of Boko Haram. His words seem like a prophecy to the nation when he told us by 2022 we should expect a civil war. Should we be satisfied that he has retracted his words and offered an apology; where is it ever done like that. Some years back, the United State of America made a certain intelligence prediction that Nigeria is on the way to uprising that will end our sovereignty and split the country; now someone just told us it is already settled, that a second 'Nigerian Civil War' is underway by 2022 and we are satisfied with him retracting his words. For some of us who have nowhere to run to, we cannot be at ease until the man is properly grilled. A full blown investigation of the source of his information must be commissioned as a matter of national emergency by the Executive while the National Assembly must equally set up an ad hoc Committee to investigate and unravel whatever truth behind those unsolicited and unforced information because they could be the determining factor to whether we are winning the war against the insurgents or not and many other possibilities.
At this point, we must ask ourselves if the present security strategies have not failed in resolving the insecurity problem of our great nation, and what else should be adopted? It would not be about arguing among ourselves or just dissolving and changing the service chiefs, but we must come together and proffer viable approaches. This is the right time to convey a national conference on insecurity; let us fully understand the peculiarities and characteristics of all the forms of insecurities along their locations in the country and agree on better measures accordingly. We should also begin a process of appropriate utilisation of all media at our disposal to achieve our ultimate goals.
GOD BLESS THE FEDERAL REPUBLIC OF NIGERIA!