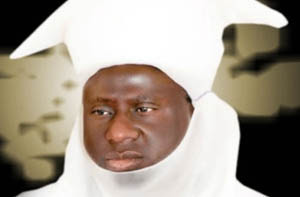 From Yakubu Mustapha Minna
The Niger state government has directed the Emir of Minna, Alhaji Umar Farouq Bahago to suspend the turbanning of new village and districts heads appointed in the emirate.
The turbanning of the new traditional rulers was billed for the emirs palace yesterday.
Earlier, the emir had appointed 30 new district heads and 188 new village heads, an action that drew negative reactions from stakeholders especially the Gbagyi Elders Forum of Niger state.
A statement suspending the turbanning of the new appointees signed by the Permanent Secretary Ministry for Local Government and Chieftaincy Affairs Alhaji Akilu Musa Kuta with reference number MLGCD/SEC/26/S.15/Vol/1, said the suspension of the ceremony was in the interest of peace.
The memo reads in part : " kindly refer to our earlier letter No MLGVD/SEC/26,/S.15/Vol,/1 of 14th November 2017 on the above subject matter
"We are under directive of Mr Governor to advise the emirate to please suspend any action towards the coronation of the Districts and Village heads for now pending further directives"
In compliance with the directive the emirate did not carryout the coronation as the palace ground was devoid of such activity on Monday.