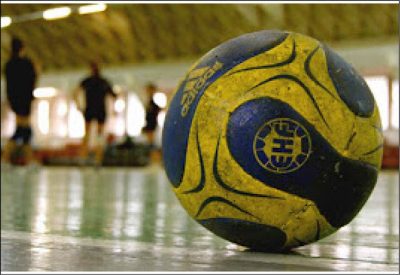 The board of the Nigeria Handball Federation has finalized arrangement for the U-12 and U-15 championships to be hosted in Lagos by March while U-18 and U-21 is expected to be staged in Niger State come October, 2018.
The Secretary General of the Federation, Alhaji Haruna Maigidansanma, made this known in a statement on Sunday.
He said the decision was reached at the board's maiden meeting of 2018 chaired by its president, Sam Ocheho.
According to the statement, far reaching decisions were made by the board as part of their drive to rebrand the sport in Nigeria.
As part of the decisions made, the Handball League which will start in April will henceforth be referred to as the Premier League with 12 male teams and 10 female teams taking part while the Division one League is to start by July.
The meeting also fixed the 2nd edition of Governor Samuel Ortom Open Championship to December among other programmes.
The board also constituted seven standing Commissions to compliment the effort of the Board.
The commissions are, Arbitration and Ethics, Youth Development, Competition and Organizing, Marketing and Sponsorship, Coaching and Methods, Medical, Playing and Rules.
Meanwhile, the board has approved the appointments of Rafiu Salami, Bala Mohammed and Shittu Adewumi as coaches for the Women Senior Team while Obi Fidelis and Emeka Nnamani Joseph have all been confirmed as coaches for the U-20 male team.
John Obi and Stella Ndudi are to be in charge of IHF U-20 female team with Musa Mohammed as Goalkeeper Trainer for both male and the female teams.