NFF terminates Sanusi's appointment as General Secretary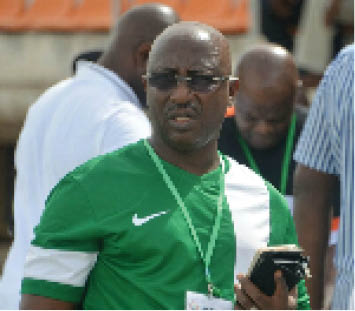 By Albert Akota
Nigeria Football Federation (NFF) has terminated the appointment of Dr. Mohammed Sanusi as General Secretary, with immediate effect.
According to a media release signed by Victor Iroele, "Sanusi's termination letter, which has been communicated to the Sports Minister, Barrister Solomon Dalung, was conveyed via reference number NFF/OGS/GEN/VOL.XIX/113, titled: Termination Of Appointment As General Secretary Of Nigeria Football Federation.
The letter reads in part: "following the enrolment Order 5, page 3 of the Order of the Federal High Court in Jos stating that: "An Order is granted to 1st and 2nd Applicants setting aside all acts, resolutions and or decisions made or taken by the Executive Committee of the NFF purportedly elected on 30th September,2014, including the purported 'ban' of the Executive Committee elected on 26th August, 2014 from all football activities as illegal, ultra vires, unconstitutional and null and void, the Executive Committee has therefore decided to act in line with the ruling of the Court of competent jurisdiction as it affects the position of the General Secretary of the Nigeria Football Federation."
Sequel to this Order, Sanusi's appointment as General Secretary falls within one of those 'acts, resolutions and or decisions taken by the Executive Committee purportedly elected on 30th September, 2014, and hence the need to dispense with his services.
He has been directed to hand over all property and documents of the Nigeria Football Federation in his possession to the Head of Administration at the NFF Secretariat immediately.
In a related development, the general public has been advised to stop transacting any business forthwith with the former board led by Amaju Pinnick in line with the Orders of the Court.
The public is by this information placed on notice that any business transactions/dealings with the former board from the date of publication of this information will be regarded as illegal and will not be honoured by the present board led by Ambassador Chris Giwa.
Meanwhile, no reaction has been gotten yet from Dr Sanusi Mohammed to the development.