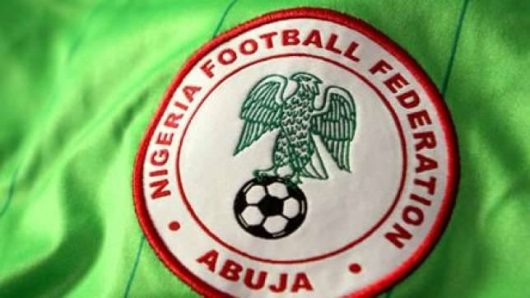 By Amaechi Agbo
The Nigeria Football Federation (NFF) has ordered the immediate resumption of all leagues in the country within two weeks.
The order was issued on Saturday by the NFF secretariat.
The Nigeria National League, NNL, Nigeria Women Football League, NFL, and the Nationwide League one, NLO, were mandated by the secretariat of the NFF to commence the leagues in two weeks.
The directive was one of the highlights of the joint meeting of the executives of NNL, NWFL and NL1 and the leadership of Amb. Chris Giwa led Nigeria Football Federation Ad-Hoc Committee held at the Pennsylvania Avenue Hotel, Utako, Abuja on July 20.
The executives of the various leagues passed a vote of confidence on their leadership and agreed on the need to comenyec the leagues without further delay
The communiqué reads: "Arising from the meeting held with the NFF Ad-hoc committee on interface with the executive councils of NNL, NWFL and NLO, it was unanimously agreed that in view of the need to give life to football in Nigeria to help the teeming youths who are involved in football across the country to be active, the NFF secretariat is hereby mandated to take charge and put all logistics in place for the leagues across board to commence two weeks from the date of this resolutions.
"The excos of aforementioned leagues hereby pass absolute vote of confidence on the various leagues secretariat since it is apolitical.
"The excos of the leagues agreed with the position of the Club Owners Association of the Nigeria Professional Football League on the need for the leagues to commence as soon as possible", and consequently, "mandate the NFF secretariat to expedite action on the commencement of leagues in earnest."
Representative of the NNL, Emmanuel Zira said "we don't want the leagues to be caught in the web of their leadership tussle, so the secretariat of all the leagues should take charge".
Zira argued that this is the way forward for the game and lovers of football will appreciate the position we have taken for the leagues, which are critical for our football development."
HRM Alhaji Audu Nuhu signed the communique on behalf of NWFL, Emmanuel Zira for the NNL and Kabiru Adekunle endorsed on behalf of NLO.