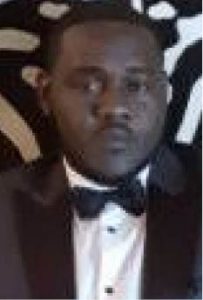 By Amaechi Agbo
The Nigerian Football family was again thrown into mourning on Wednesday after news spread of the death of one-time spokesperson of the Nigeria Football Federation, Mr. Austin Mgbolu.
Mgbolu, who served as public relations officer of then NFA between 1993 and 2001, was a highly conscientious, energetic and dedicated professional and left giant marks for predecessors to follow.
Mr Mgbolu, report said, had a major surgery last month and appeared to have regained good health, before complications early on Wednesday morning led to his being rushed to the hospital where he died.
"This is very sad. I pray that God Almighty will protect the family and loved ones he has left behind and give them the fortitude to bear this big loss.
"He was a thorough professional who did his job to the best of his ability and even as an analyst on television, he was forthright and provided wise advice for the NFF," reads the statement.
In a related development, Nigeria Women FootballLeague Chairperson, Aisha Falode, has joined the Nigerian football family to mourn the death of the former spokesperson of the Nigeria Football Federation, Mr. Austin Mgbolu, who passed away yesterday while recovering from a heart surgery.
Aisha, noted that the late Mgbolu was the man who managed the NFF communication during the progressive years of the women's football league in Nigeria.
"Austin had a soft spot for the advancement and development of women's football in Nigeria.
"Even when he had left the football federation years ago, he still had great interest in the development of the gender game. He gave us valuable advices that helped tremendously in moving the game forward. Women football league in Nigeria will miss him greatly.
"He left us at a time we would be needing his advice more. We love Austin, but God loves him more."
Falode, who just signed a Memorandum of Understanding with the Spanish La Liga for the development of the NWFL, expressed shock at the death of such vibrant Nigerian whose contributions to the development of the country's sports have been valuable with his usual analyses and comments in all spheres of sports on radio and television.
"Mgbolu's death came at a time the Nigeria football family is still mourning the death of Deji Tinubu. This is one death too many."
She prayed for the repose of the soul of the departed one and pray that God gives his wife and children the fortitude to bear the loss.