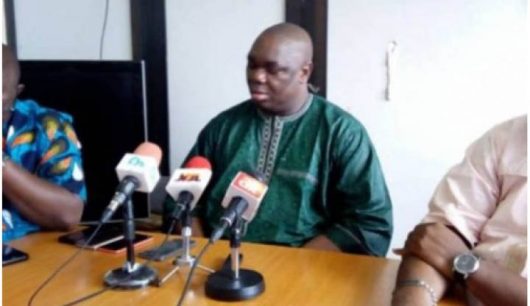 Nigeria Football Federation (NFF) President, Amb. Chris Giwa has pointed out solutions to end the seemingly intractable logjam that has hampered smooth administration and development of football in the country.
Speaking in Abuja at the weekend, the Chairman of Giwa Football Club said that the Nigeria Football Federation Statutes must be amended in order to grant football administration in the country the autonomy it requires.
Ambassador Giwa suggested the need to set up a Court of Arbitration in the country that would hear all sports matters as against the regular court. He questioned FIFA's fairness in handling Nigeria football crisis against the backdrop of other court cases against football associations in other countries.
According to him "Our starting point will be an amendment of the Draft NFF Statutes in a town hall meeting of sports, to add value to the document in line with our laws and present realities as a developing nation, where the government bears the burden of funding football up to 90 per cent, and not for just a document for a privileged few or document to be used against perceived enemies.
"In this direction, we want to thank Senator Obinna Ogba for proposing for the repeal of Decree 101 through a sincere public hearing. Once again, distinguished Senator, please help us drive this dream to fruition to improve the administration of our football development."
"The experience we have passed through has once again necessitated the need for Court of Arbitration beyond the regular courts for aggrieved persons to ventilate their grievances. While we do not subscribe to regular courts, but in its absence, and where the NFF Statutes 2010 Article 1(1) provides for it, people will be constrained. For the sake of argument there are some civil matters against FIFA in courts in different nations. So, why is it that Nigerian court system cannot adjudicate on administrative football matters, when the football system has failed to set up internal arbitration processes?
"Football is a big industry and we have already set the structures to make it the biggest industry in the nation's sports history and development. We only appeal to everyone here present to support our vision and efforts at turning the slide in our football development. We charge the caretaker committees to work hard to reposition football structures in the various states and most importantly successfully see off this season before we can look towards ending this unenviable pain of running an isolated football calendar," he said.