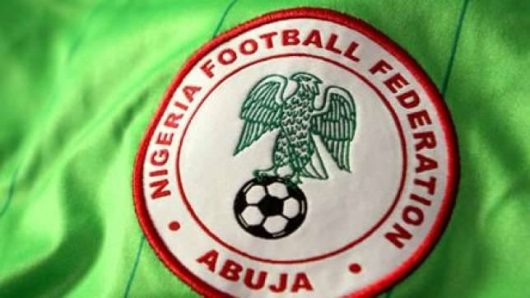 A cross-section of football stakeholders in Abuja have promised to reconcile the different parties in the Nigeria Football Federation (NFF) leadership crisis in order to bring development to the sport.
The Minister of Youths and Sports Development, Solomon Dalung, while briefing newsmen at the end of a meeting said the promise was the stakeholders' resolution.
Dalung spoke on behalf of the stakeholders after the meeting, which he convened.
He had in attendance over 20 members of the football family, and the meeting was tagged "Stakeholders Roundtable on the State of Governance of Nigeria Football''.
The minister said the meeting was necessitated by the current crisis in Nigeria football.
"The football family has faced some challenges relating to leadership in recent times.
"Today, we decided to invite elders in the football family to help us look into the issues, discuss them and possibly suggest the way forward.
"After brainstorming and a thorough discussion of issues, we have reviewed and analysed almost everything that relate to peace and unite in the football family.
"The stakeholders in the football family have resolved that as elders they are going to look into the crisis in the NFF and reconcile the different parties so as to allow Nigeria football to grow,'' Dalung said.